Virtual Educator Resources
VIRTUAL TEACHING TRUNKS
Supplement your new Virtual Field Trip with a Virtual Teaching Trunk for FREE! We understand the uncertainty of opening up schools in the fall, so we have created several virtual options.
Designed for grades K-4, 5-6 and 7-12, our virtual Teaching Trunks include access to e-books and digital texts, award-winning IHMEC produced films, remote lessons and activities, as well as digital "arte-facts" to help students explore the stories of local Holocaust survivors.
VIRTUAL TEACHING TRUNK OPTIONS:
Grades K-4: Explore personal and cultural identity, empathy, family, and friendship through the lens of character education.
Grades 5-6: Examine how the lessons of Holocaust and genocide history can influence how we remember the past and whether we choose to take a stand for positive change in the future.
Grades 7-12: Explore a more in-depth history of the Holocaust from life in hiding, ghettos and camps through the first-hand stories of eyewitnesses.
CLICK HERE FOR MORE INFORMATION
---
AUDIO GUIDE RESOURCES

In Our Voices | Karkomi Holocaust Exhibition Audio Tour
Journey through the Museum on a self-guided online virtual audio tour that features personal stories of local Holocaust Survivors. Explore the history and lessons of the Holocaust as told through the photographs, historical records, and stories of local Survivors and eyewitnesses. The Audio Tour is available in Spanish.
Download the audio guide and activities at the links below.
CLICK HERE FOR EDUCATOR ACTIVITIES
CLICK HERE FOR SPANISH TRANSLATION OF ACTIVITIES
---
TAKE A STAND RESOURCES
Activities for Students and Educators
MEET THE ILLINOIS CIVICS MANDATE FOR MIDDLE & HIGH SCHOOLS!
For Grades 7+
Empower students to connect with human and civil rights history and challenges today, gathering tools for civic engagement and positive action in their community and around the world.
INSIDE ACTIVITIES:
What are Human Rights?
Take a Stand Upstanders
Tips and Tools to Take A Stand – Advocate, Give, Participate and Raise Awareness
CLICK HERE FOR EDUCATOR ACTIVITIES
*Spanish Translation Available in Educator Activities page
---
STORIES OF SURVIVAL RESOURCES
For Grades 7+
WHEN YOU'VE LOST EVERYTHING, A SINGLE OBJECT CAN TAKE ON EXTRAORDINARY MEANING.
Stories of Survival is a landmark exhibit that showcases more than 60 never-before-seen personal items brought to America by Survivors of the Holocaust and genocide. Each artifact is dramatically showcased alongside oversized photographs by renowned documentarian Jim Lommasson with handwritten responses by Survivors or their family members.
The objects are as every day as a baby doll and a black suitcase and as symbolic as a young mother's cookbook and a wedding announcement—saved by local Survivors from genocides around the world, including Armenia, Bosnia, Cambodia, Iraq, Rwanda, South Sudan, and Syria.
ACTIVITIES INCLUDE:
---
GENOCIDE AWARENESS & PREVENTION MONTH
10 things you can do during Genocide Awareness & Prevention Month
Why I Stayed in Rwanda During the Genocide: Finding Allies Among Enemies, Carl Wilken's TEDTalk
Escaping the Khmer Rouge – Sophal Ear Tedx Talk
---
STORIES OF LIBERATION
Allied and Soviet forces steadily worked their way across Europe in pursuit of Nazi Germany and encountered extreme devastation from the hands of the Nazi party in their wake. Concentration camps, mass graves, and complete destruction greeted them in their pursuit as they freed survivors, administered health care, and collected evidence of what the Nazis had done in Europe.
An American soldier and liberated prisoners of the Mauthausen concentration camp.
Austria, May 1945. —US Holocaust Memorial Museum
---
WARSAW GHETTO UPRISING EDUCATOR RESOURCES
We are honored to share with you our new virtual Warsaw Ghetto Uprising Exhibition now online to commemorate
the 77th anniversary of the beginning of the Uprising on April 19th.

Explore a timeline of events that led to the largest and most symbolically important Jewish Uprising in German-occupied Europe. Learn about the courageous young leaders, including three local survivors who fought with dignity under impossible conditions. Listen and read the inspiring words written by Ghetto Revolt Commander Mordecai Anielewicz in his last letter to his friend and second-in-command Yitzhak Zukerman.
CLICK HERE FOR EDUCATOR ACTIVITIES
---
SOCIAL EMOTIONAL LEARNING – ONLINE EDUCATOR RESOURCES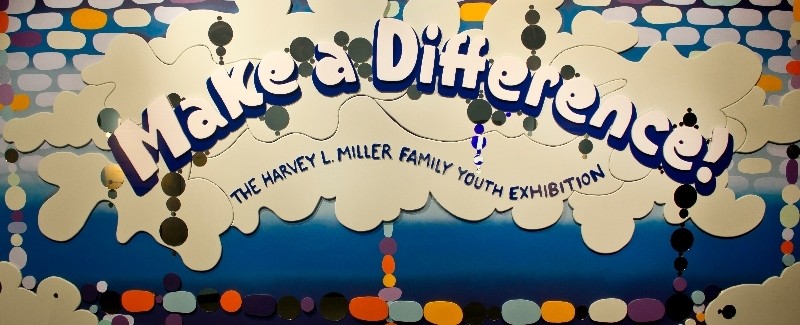 Explore online activities that feature contemporary Upstanders who made choices to act on behalf of others and not be bystanders. Take a look at our recommended readings from our grades K-2 and grades 3-4 Teaching Trunks that teach acceptance and diversity. Hear from survivors and their message to younger audiences meant inspire students to take action.
---
THE ACT OF ART | ONLINE EDUCATOR RESOURCES
In the Act of Art Gallery at Illinois Holocaust Museum, the works explore genocides and human rights atrocities
from the artists' perspectives. Artists express themselves through artistic mediums, such as paintings, photography, sculpture, spoken word, poetry, etc., and become an Upstander through their form of expression.
We are highlighting different forms of art that is in response to the Holocaust, genocide and human rights. Please take a look at our newest online resources that correspond to the certain pieces of artwork and the exhibition, They Shall Be Counted: The Theresienstadt Ghetto Art. Each piece contains reflection questions and interactive activities that will turn budding artists into activists!
---
VIRTUAL PROFESSIONAL DEVELOPMENT
The Museum is now offering new virtual professional development workshops through April and May. For more information, please click here.