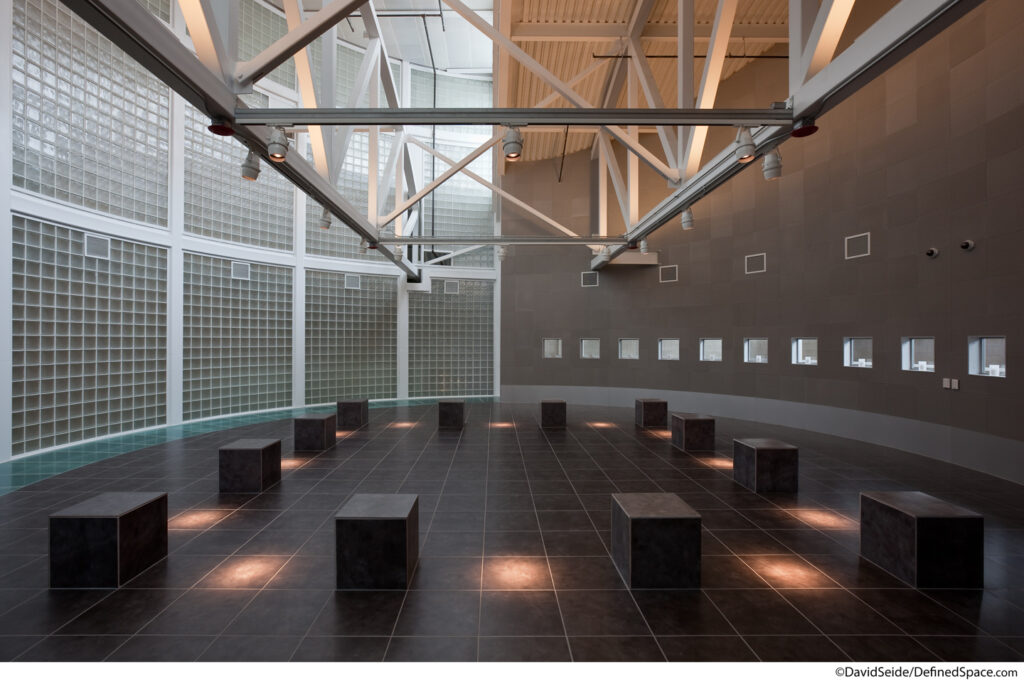 Pritzker Hall of Reflection
With its thirty-foot ceilings, streams of natural sunlight, and flickering candles throughout the room, the magnificent Pritzker Hall of Reflection provides a forum for peaceful discussion and contemplation. The thoughtful design features 18 windows, each containing a memorial candle that represent life as they illuminate this inspirational space. Each glass block used in these windows represents one half of a cubit, an ancient Biblical measurement used to build the sacred Temple in Jerusalem.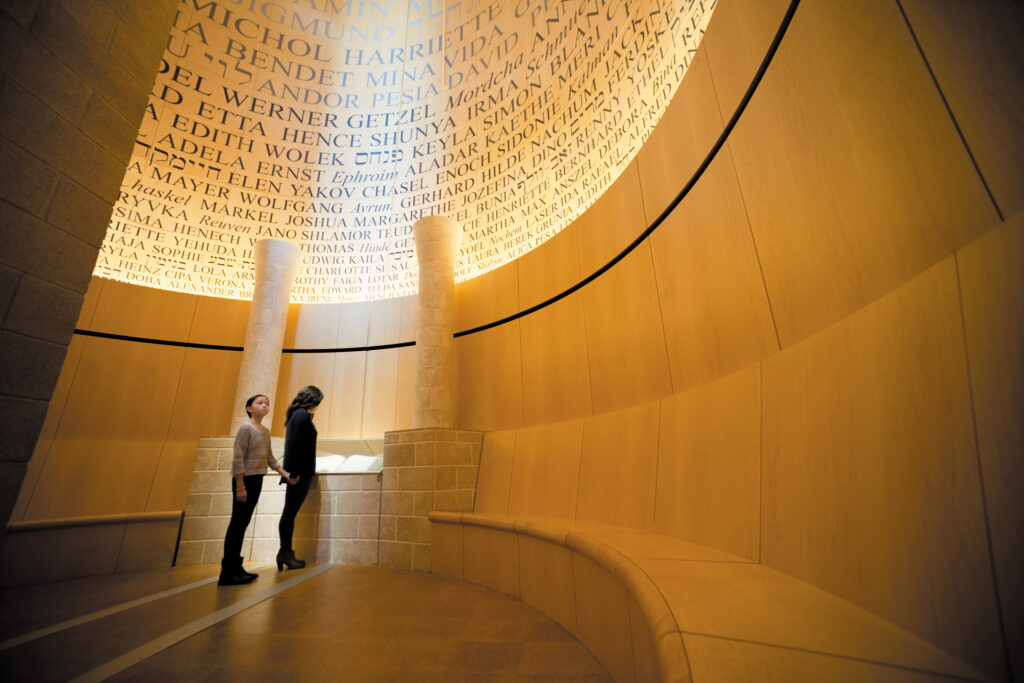 Room of Remembrance
The Room of Remembrance was created as a hallowed place to remember those who were lost. This powerful space pays homage to the six million Jews and millions of others murdered during the Holocaust. Representative names of victims line the walls in a moving tribute.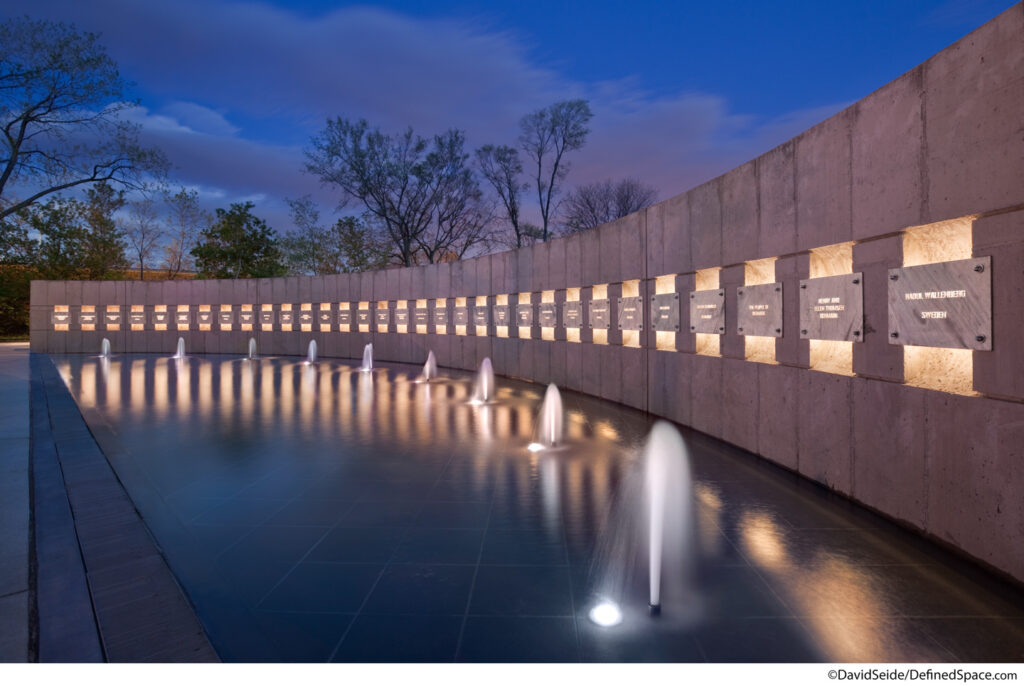 Ferro Fountain of the Righteous
Just outside the Museum, the Michael and Jacqueline Ferro Fountain of the Righteous pays special tribute to those named by Yad Vashem as Righteous Among the Nations – non-Jewish individuals and families who risked their lives to rescue Jews during the Holocaust. A peaceful place for quiet reflection, the fountain is encircled by plaques that honor the Righteous. To date, the Museum has honored seventy-one people for their heroic and courageous efforts to rescue Jewish refugees during the war and continues to celebrate the Righteous Among the Nations, occasionally adding new names to the Ferro Fountain.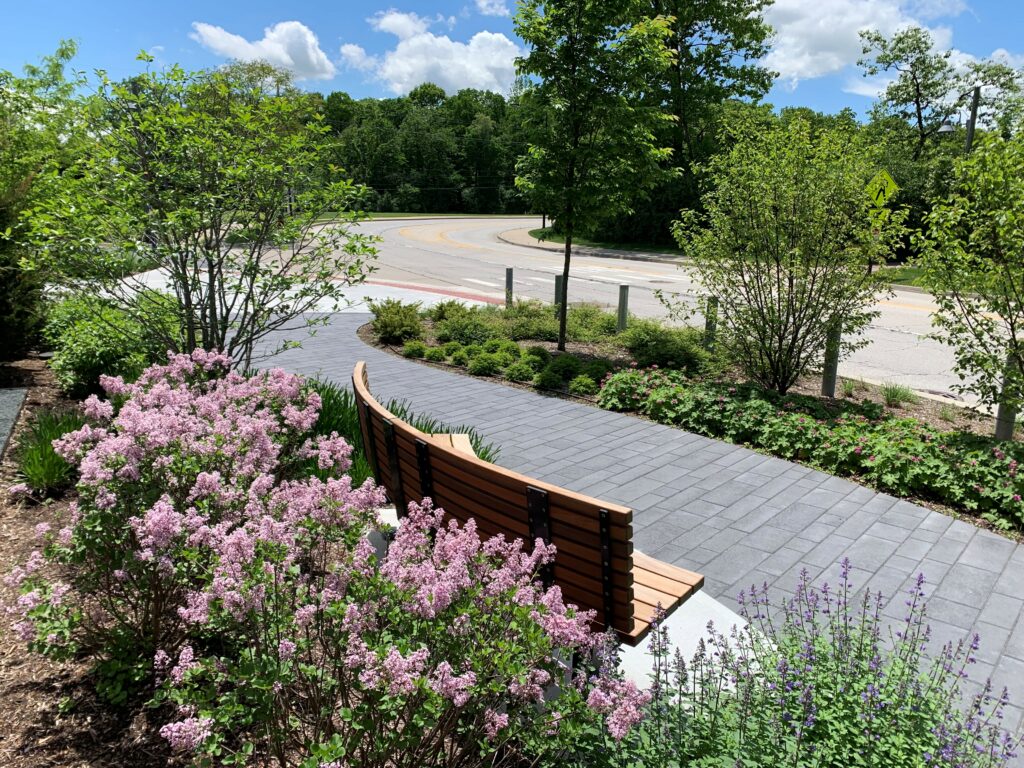 Peace Garden
The Peace Garden welcomes visitors and creates a sanctuary for reflection before or after visiting the Museum. With a diversity of plantings and inspirational quotes, the Peace Garden is an inviting and educational space for visitors to process new ideas and perspectives.
Photo credits: Scott Edwards; January Rhodes; David Seide