The Museum offers a range of stunning interior spaces for special events. Whether you are interested in an after-hours private tour followed by a cocktail reception in the magnificent Pritzker Hall of Reflection, hosting a speaker in the dramatic Goodman Auditorium, or an all-day conference in Museum Hall with breakout sessions in the six adjacent classrooms, we look forward to welcoming you and your guests.
Facility and Event Rentals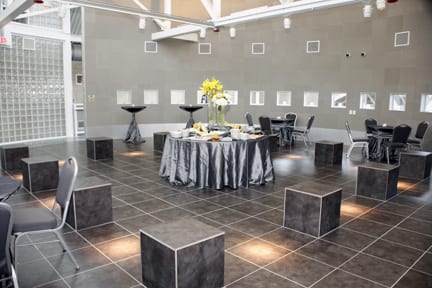 Pritzker Hall of Reflection
With its thirty-foot ceilings, streams of natural sunlight, and flickering candles throughout the room, the magnificent Pritzker Hall of Reflection serves as a stunning gathering place for your guests. Whether you envision a cocktail reception using our in house high-boys and cabaret tables, or an intimate speaking engagement utilizing our portable audio-visual system, this unique space is guaranteed to provide a memorable event.
Located on the second level of the Museum, the Pritzker Hall of Reflection can hold a cocktail reception for up to 100 people or a lecture for up to 50 people.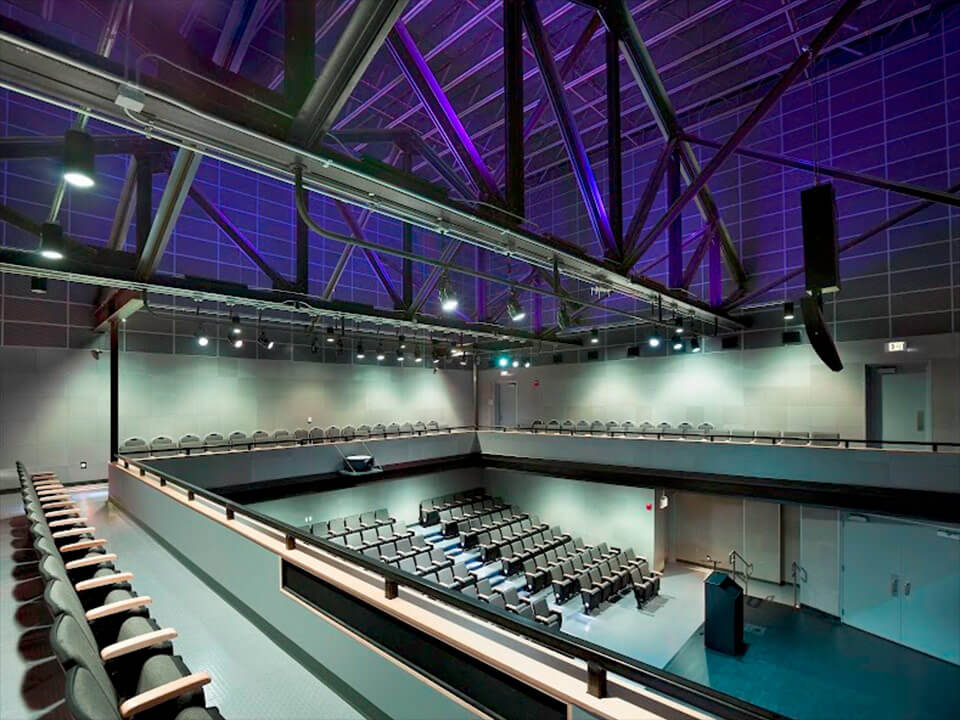 Goodman Auditorium
Goodman Auditorium is an ideal location for a film presentation, lecture, panel discussion, or theatrical performance. Our in-house grand piano, set on our 450-foot stage, is the perfect accompaniment for a solo vocalist, duet, or ensemble.
Located on the first floor of the Museum, the Auditorium seats 240 audience members and is equipped with a state-of-the-art audio-visual system.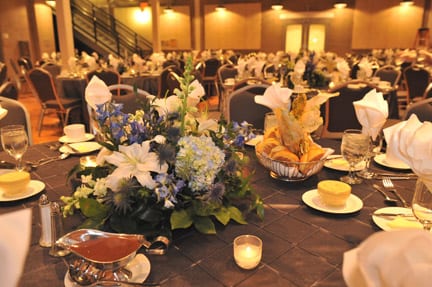 Rowe Hall
A truly versatile space, Rowe Hall can serve as a dining room for a full-service catered meal or as a lecture space for an engaging seminar. Perfect for all-day conferences and training sessions, Rowe Hall is equipped with microphones, projectors, and screens to accommodate presentations, video clips, and more.
Located on the lower level, Rowe Hall can seat 325 people theater-style, 200 people for a plated meal, and 160 people for a buffet.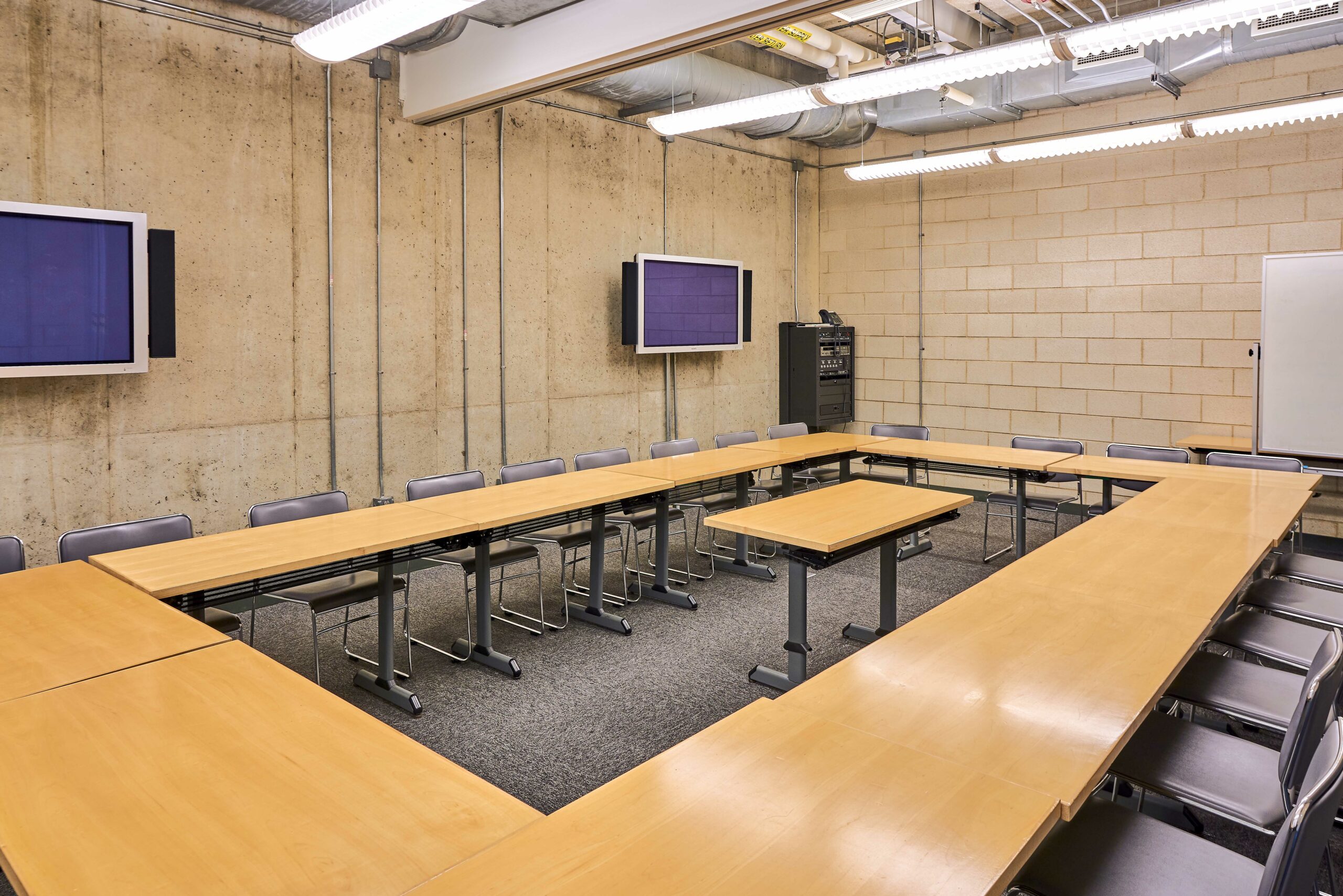 Classrooms
Perfect for a small lunch meeting or conference break-out sessions, each of our six classrooms is equipped with a 47" flat-panel television for viewing movies or PowerPoint presentations. Classrooms can be configured in a variety of ways to best suit your needs. Collapsible air walls allow each room to double in size to accommodate larger groups.
The classrooms are located on the lower level directly adjacent to Museum Hall. Each classroom can hold approximately 13 people, or up to 26 people if two classrooms are combined.
Special Events Brochure & Contact Information
Special Events Brochure
Our Special Events staff will work with you to ensure every detail for your event is perfect. For more information on planning an event at the Museum, please contact:
Bernadette Marty
bernadette.marty@ilhmec.org
Office: 847.967.4849
Direct: 847.967.4875
Photo credits: Scott Edwards