Survivor Profiles: Doris Fogel
The yellow star of shame is now the courageous badge of life. They killed the Jews, but Judaism survives.
Doris Fogel
Her Story:
Doris was born in 1934, in Berlin, Germany. She was an only child, and she lived with her father, Alfons, and mother, Edith.
Doris was four years old on November 9, 1938, Kristallnacht. Her father died in 1935, so Doris and her mother befriended the Basch family, who became their ticket out of Germany. The Basch family helped secure Doris and her mother passage to Shanghai, China, where they could go without a visa or an affidavit.
Doris and Edith left for Shanghai on January 24, 1939, when Doris was five years old. They took few personal belongings because of restrictions imposed on Jewish emigrées by the Nazi government. While in Shanghai, Doris was able to attend an English-speaking Jewish school for refugee children, the Shanghai Jewish Youth Association (SJYA), also known as the Kadoorie School. The language of instruction was English to prepare students to immigrate to English-speaking countries.
She spent eight years of her life in China, most of it under Japanese rule. The Japanese occupied China in 1941. Soon, "stateless" Jewish refugees, whose German and Austrian citizenship had been stripped from them by the Nazis, were forced to live in Hongkew, a poor and crowded area of the city that would become known as the "Shanghai ghetto". Though living conditions were difficult, Doris and her mother managed to survive the war. Japan surrendered on September 2, 1945, ending World War II.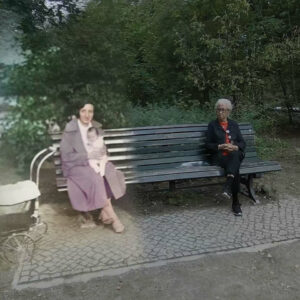 Doris and her mother left China for the United States in April 1947 and arrived in San Francisco on May 17th, 1947. They soon moved to the Midwest because their sponsors, the Hellers, were from Peoria, Illinois. Doris and Edith lived in Peoria before settling in Chicago. Doris became a United States Citizen in 1952.
Doris spent 52 years of her life in Fort Wayne, Indiana, with her husband. She acted as the Executive Director of the Jewish Federation for several years before returning to the Chicago area to be with her children and grandchildren. Doris' virtual reality film, Escape to Shanghai, can be seen in the Museum's virtual reality gallery, The Journey Back: A VR Experience, beginning in September 2023.
Learn More:
Coffee with a survivor facebook live session
Daily Herald article
The State Journal-Regster article
USHMM testimony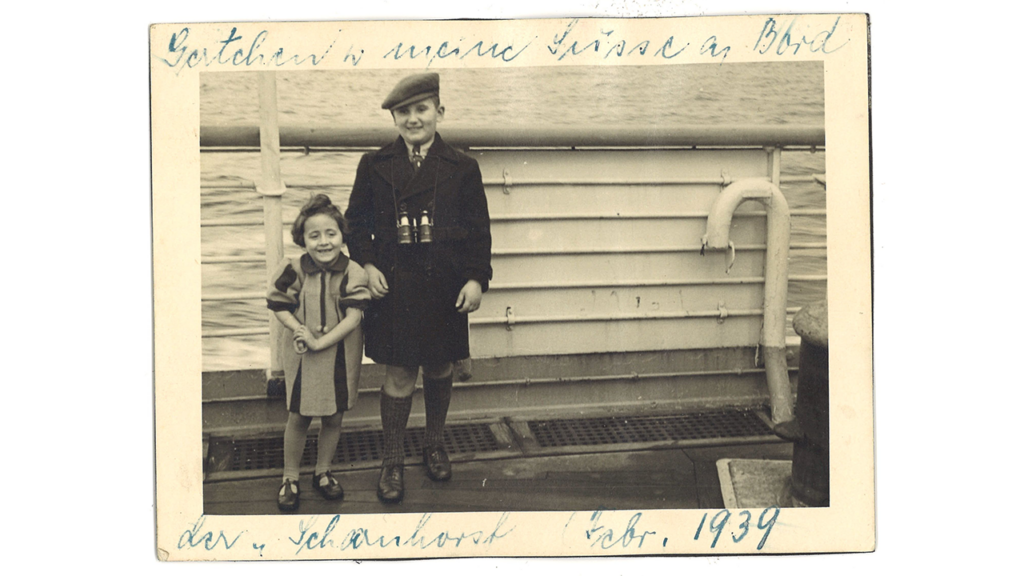 Doris (Fogel) Warschawski and her family-friend, Greg Basch on the deck of the ship "Scharnhorst" sailing from Bremen, Germany to Shanghai, China, winter 1939.
View this artifact >>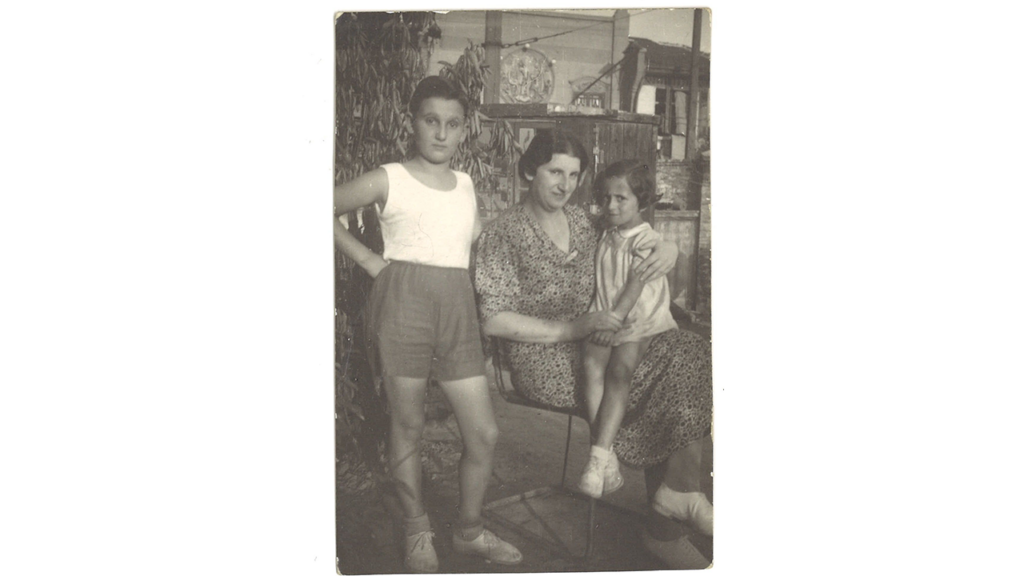 Doris (Fogel) Warschawski [right], sitting on family-friend Fay Basch's lap, and Greg Basch [left] in Shanghai, China, summer 1939.
View this artifact >>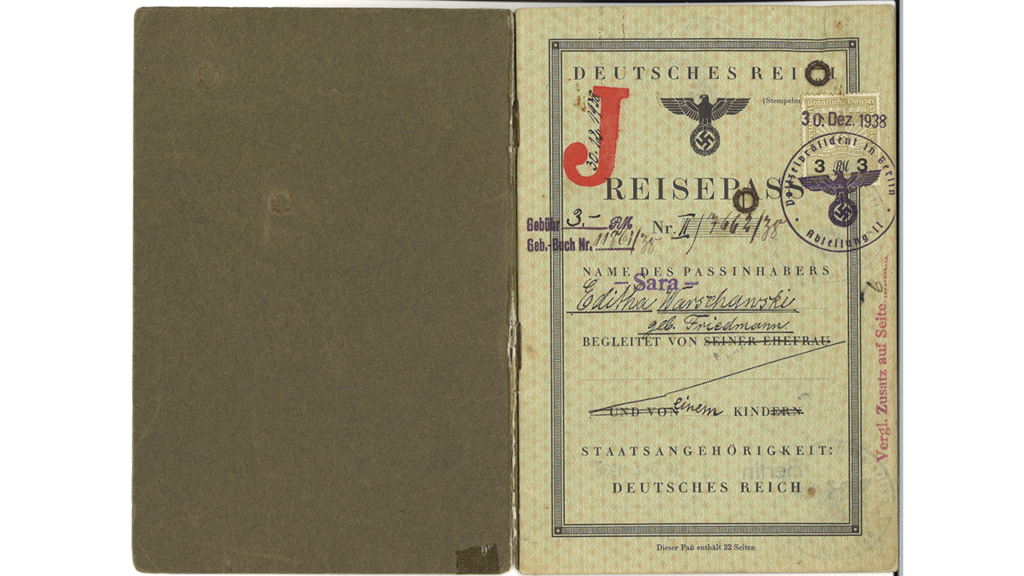 German Passport/Reisepass for Edith Warschawski, issued in Berlin, Germany, December 30, 1938.
View this artifact >>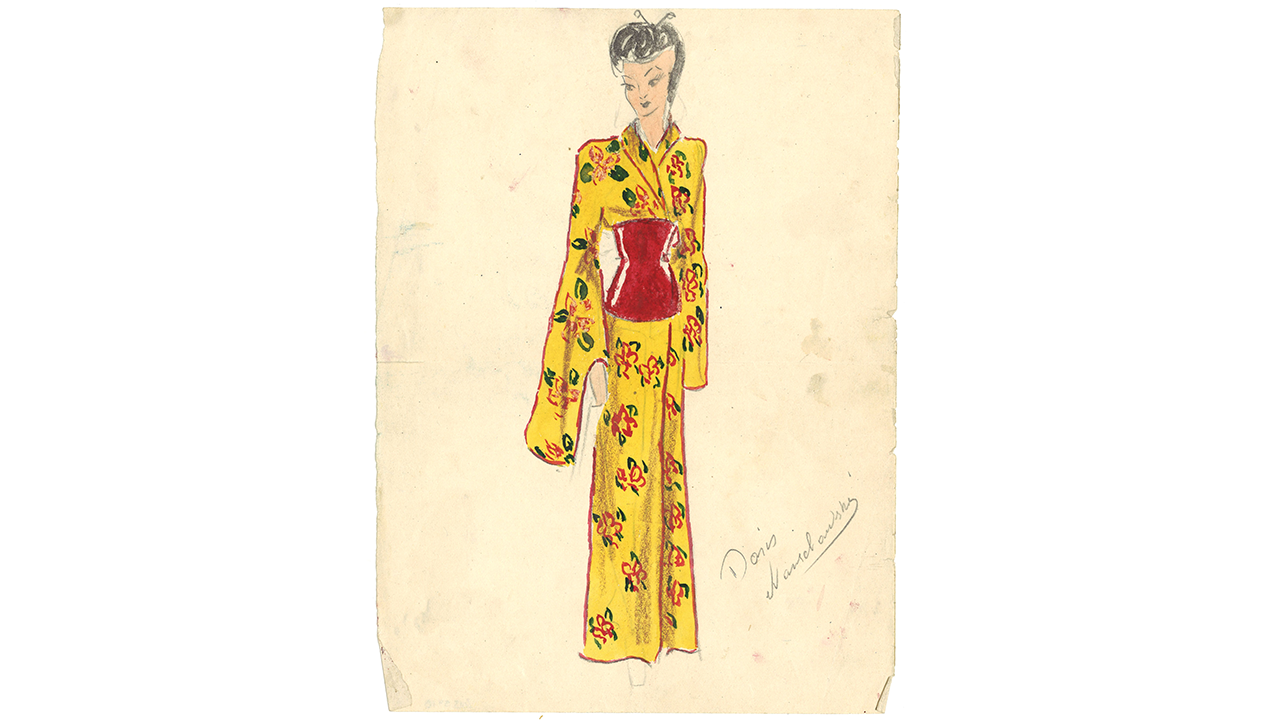 Drawing of a woman in a yellow kimono, colored in with paint. Created by Doris (Fogel) Warschawski in Shanghai, China.
View this artifact >>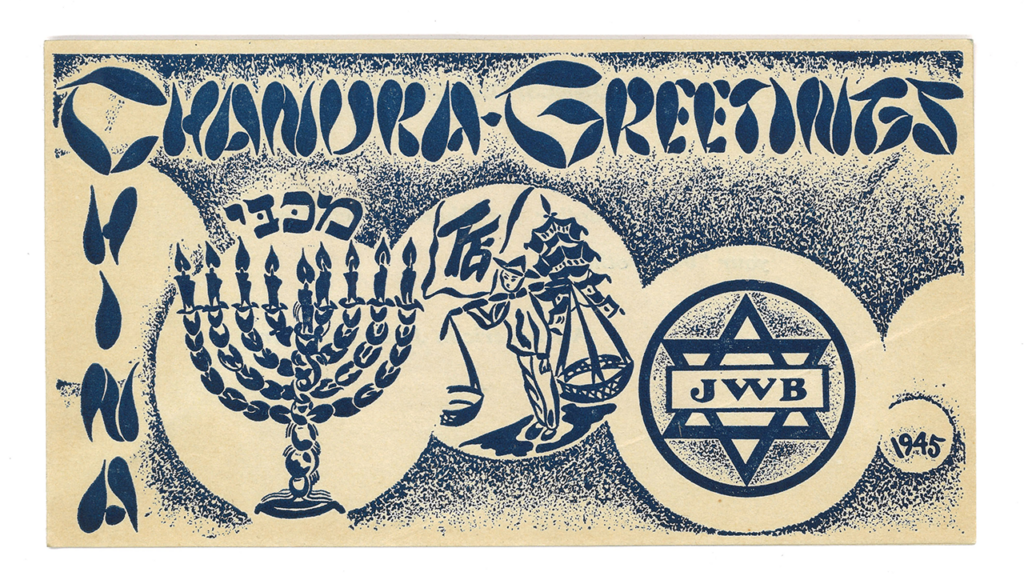 Greeting card for Hanukkah (Chanuka) with the Jewish Welfare Board (JWB) logo printed on the front. Chinese currency (one cent note) is adhered inside as gelt.
View this artifact >>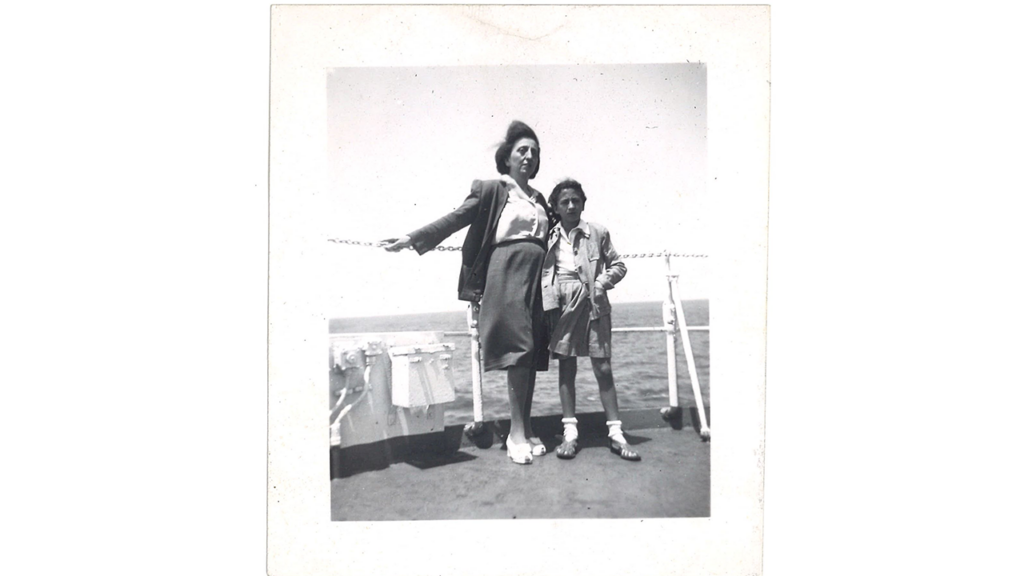 Doris (Fogel) Warschawski [right], and her mother, Edith Warschawski possibly on the ship from Shanghai, China to America on July 2, 1947.
View this artifact >>