In accordance with changes to policies at a state and municipal level, as of March 1, 2022, the Museum will no longer require visitors to show proof of COVID vaccination nor wear masks inside the Museum. Masks will remain encouraged and welcome for visitors, and will be free for guests to take at three locations in the Museum:
At the entrance
At the entry of the holographic theater
At the entry of the virtual reality gallery
This policy will also apply to events hosted at the Museum, group tours, and any other organized gathering.
Student groups are required to follow the guidelines from their local school. As of the implementation of this policy, masks in schools are not a universal requirement across Illinois, nor other local states. We will continue to encourage field trips and other student groups to wear masks. Teachers and other school staff chaperoning field trips or other events will be responsible for their groups' mask policy.
WHEN YOU VISIT
Please reserve your tickets online before arriving at the Museum. Please call 847.967.4800 if you require assistance.
One at a time: Visitors will be admitted one party at a time. If you are visiting as a household group, please enter the Museum together.
Plan ahead: Please note that we are open Wednesday through Sunday, 10 am through 5 pm, with last entry at 4 pm.
AT THE MUSEUM
We offer digital versions of Museum maps, our self-guided tour guide, and audio tours on the Illinois Holocaust Museum app, available in the App Store and on Google Play. Please bring your headphones or earbuds to take advantage of these self-guided tours during your visit.
There is FREE WiFi available in the Museum.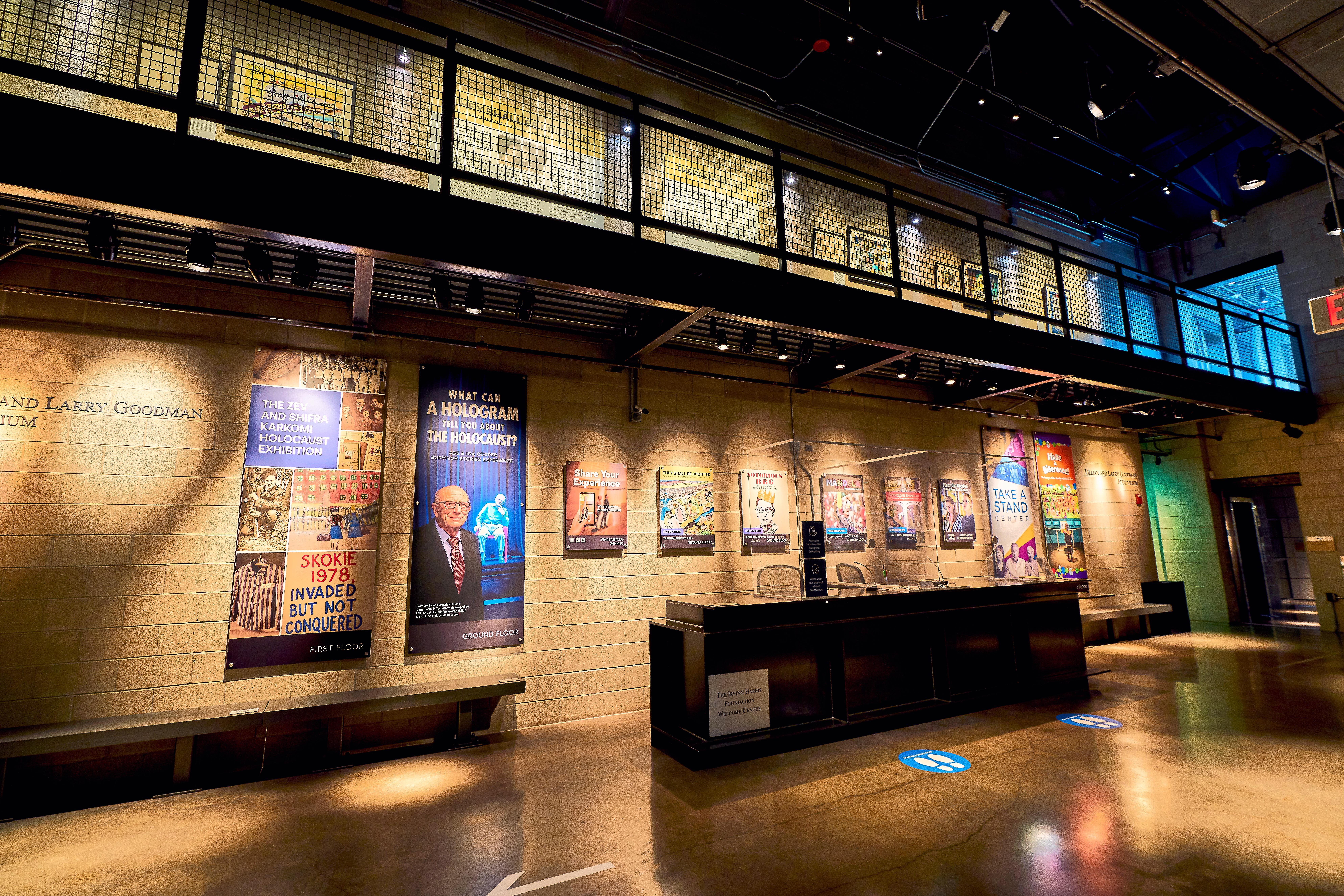 Use our hand sanitizer – The Museum will provide hand sanitizer to all visitors upon entry. During your visit, feel free to use any of the additional hand sanitizing stations throughout the Museum.
Practice social distancing – We ask visitors to follow social distancing guidelines wherever possible.
Our Safety Commitment
The Museum has established a series of procedures to ensure the safety of all guests, volunteers, and staff.
We maintain high relative humidity levels in the Museum, which naturally inhibits the spread of COVID-19.
Our air filtering system utilizes MERV 14 air filters. These filters exceed recommended standards and contribute to a hygienic environment.