During the era of Jim Crow laws, Victor Green, a Black postal carrier from Harlem, recognized a need and decided to fulfill it. Believed to be inspired by the Jewish Vacation Guide, which cataloged hotels that welcomed Jewish travelers, Green published his own book: The Green Book, a travel and survival guide. The Green Book became "the Bible of Black travel" for over thirty years, offering critical (and often lifesaving) information and sanctuary.
Now, through the Museum's special exhibition, The Negro Motorist Green Book, visitors explore the rich history of Green Book destinations created by Black Americans and strategies that affirmed their humanity, their worth, their light, and their lives. The exhibition illustrates the resilience, innovation, and elegance of people choosing to live a full American existence.
Below are personal interviews with Chicagoans that have connections to this chapter of history. Click on the video thumbnails to view each interview.
The Negro Motorist Green Book was created by the Smithsonian Institution Traveling Exhibition Service in collaboration with Candacy Taylor and made possible through the generous support of Exxon Mobil Corporation.

Public programming for the exhibition supported by the Smithsonian National Museum of African American History and Culture.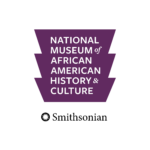 LOCALLY PRESENTED BY:
PRESENTING SPONSORS

Additional Funders
Katherine Gates
Golder Family Foundation
Mark and Lisa Pinsky
Community Partners: Th­e Chicago Crusader; Chicago History Museum; Chicago State University Program in History and Africana Studies; The Links, Inc. North Shore Chapter; Nathalie P. Voorhees Center for Neighborhood and Community Improvement, University of Illinois Chicago; Shorefront Legacy Center