The Negro Motorist Green Book
"The Negro Motorist Green Book" guided Black Americans to thousands of businesses for over thirty years. When the first "Green Book" was published, the American road was a metaphor for freedom: freedom to change your present situation, determine your destiny, and travel. Yet, in 20th-century America, this same road was a dangerous place for Black travelers. The land was divided by segregation — through policy and through custom. For Black people, the prejudice was severe: a systematic effort to deny their basic human rights. In an era of Jim Crow laws and "sundown towns," communities that explicitly prohibited Black travelers from staying overnight, the "Green Book" offered critical, life-saving information and sanctuary.
Now, through The Negro Motorist Green Book, visitors will explore film, photographs, interactives, and oral histories from travelers and "Green Book" business owners; compare "Green Book" sites then and now; and appreciate historical objects from the Smithsonian and from a variety of "Green Book" sites. The exhibition includes artifacts from business signs and postcards to historic footage, images, and firsthand accounts that illustrate not just the apprehension felt by Black travelers, but also the resilience, innovation, and elegance of people choosing to live a full American existence.
Developed by the Smithsonian Institution Traveling Exhibition Service (SITES) in collaboration with award-winning author, photographer, and cultural documentarian, Candacy Taylor, Green Book offers an immersive look at the historic reality of travel for Black Americans and how the guide served as an indispensable resource for the rise of the Black leisure class in the United States. The exhibition highlights destinations created by Black Americans and strategies that affirmed their humanity, their worth, their light, and their lives – and how it was done with ingenuity, community, and with help from Victor Green and his travel guide: "The Negro Motorist Green Book."
The Negro Motorist Green Book was created by the Smithsonian Institution Traveling Exhibition Service in collaboration with Candacy Taylor and made possible through the generous support of Exxon Mobil Corporation.

Locally Presented By:
Presenting Sponsors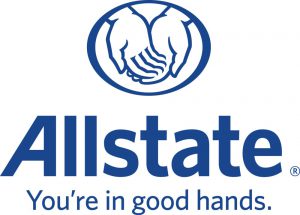 Additional Funders
Katherine Gates
Golder Family Foundation
Mark and Lisa Pinsky
Community Partners: Th­e Chicago Crusader; Chicago History Museum; Chicago State University Program in History and Africana Studies; The Links, Inc. North Shore Chapter; Nathalie P. Voorhees Center for Neighborhood and Community Improvement, University of Illinois Chicago; Shorefront Legacy Center
Photo credits: Erika Bracey; Sierra Wolff