Virtual Reality Film Experience: Walk to Westerbork
Created by Illinois Holocaust Museum and award-winning production company East City Films, Walk to Westerbork is a remarkable virtual reality experience that shares an intensely personal account of a young girl's survival during the Holocaust.
Audiences accompany Rodi Glass as she revisits the sites of her survival from Amsterdam, Westerbork transit camp, and Vittel internment camp. With immersive cinematography, stylized animation, 360 sound, and an incredible archive of family photos and documents, Rodi takes the audience through the often-neglected story of the annihilation of 75% of Jews from the Netherlands.
Ultimately, Rodi's story is one of luck, resilience, and love for her family – and these are the threads that run through Walk to Westerbork, showing the capacity of the human spirit to not only survive but thrive.
Filmed on location in the Netherlands, France, and the United States, Walk to Westerbork is told in the first person from Rodi's point of view as a young child during World War II. The virtual reality experience brings the audience directly into Rodi's intimate family memories, the rollercoaster of their arrest, the three times they were imprisoned in Westerbork, and their time in a prisoners of war camp in Vittel as she reveals how they survived the Holocaust.
More About 'The Journey Back: A VR Experience'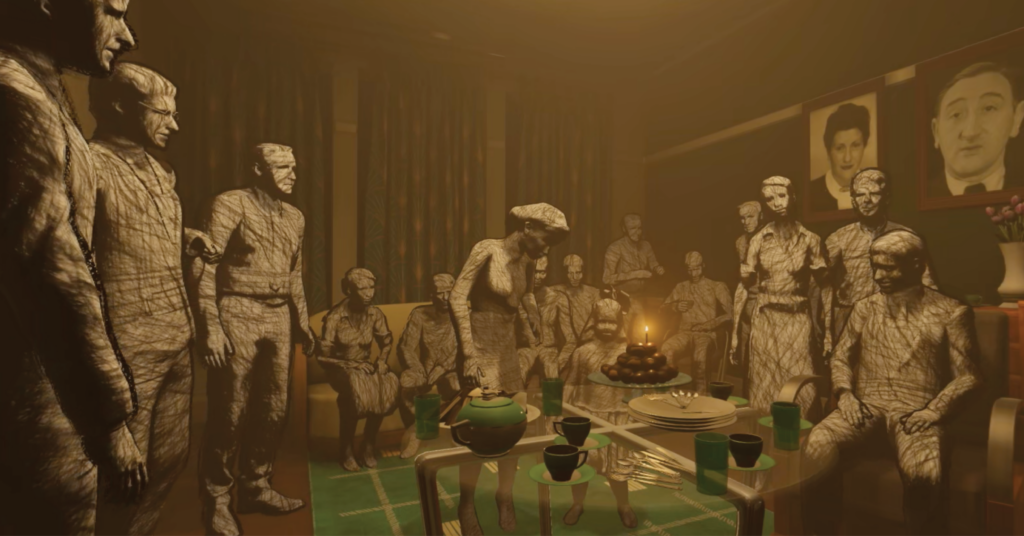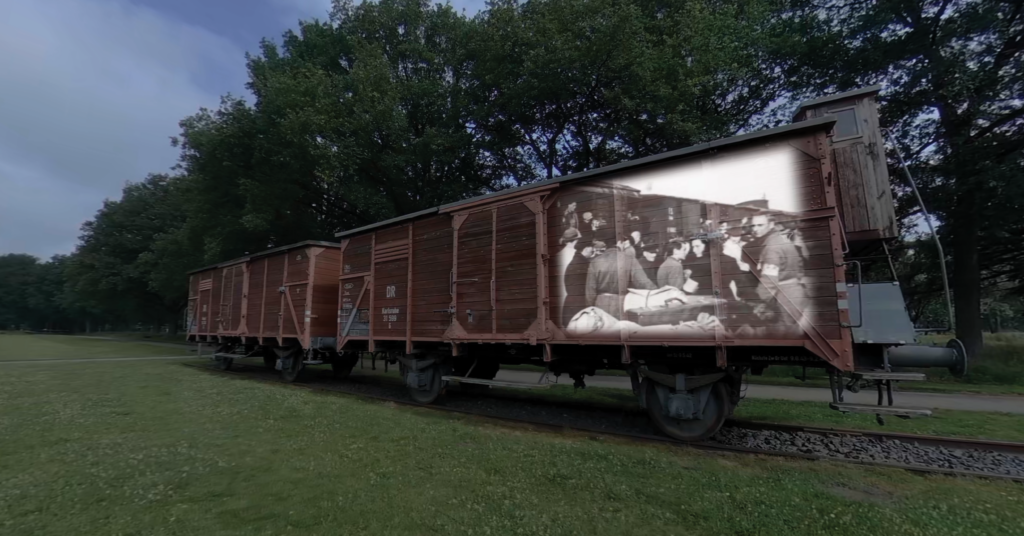 "BEHIND THE SCENES" INTERVIEWS WITH RODI
In Memory of
The Waterman Family
Uncle Max and the 102,000 Dutch Jews murdered in the Holocaust
Lead Sponsor
Rodi & Marvin Glass Family Foundation 
Directed by
Mary Matheson

Executive Producer
Ashley Cowan

Creative Director
Darren Emerson
Producer
Micaela Blitz

Executive Producers – Illinois Holocaust Museum & Education Center
Senior Vice President of Education & Exhibitions – Kelley Szany
Chief Curator of Collections & Exhibitions – Arielle Weininger
Associate Director of Education – Amanda Friedeman
Director of Education – Leah Rauch