A free two-day summit to engage college students in critical reflection on the topics of social justice, human rights, and inclusion. Stay tuned for more information on our upcoming 2021 College Leadership Summit.
Below is the program description and itinerary for the 2020 College Leadership Summit.
Day 1
Participants will unpack the framework on how to be an anti-racist and learn the importance of organizing for good. Students will leave with tools on how to build a successful advocacy campaign from the grassroots level.
Schedule
Kickoff for IHMEC's Virtual College Leadership Summit 2020
Jessica Hulten, Illinois Holocaust Museum and Education Center
Opening Keynote Speaker
Clint Smith
How to Be an Antiracist When Organizing for Change
Venoncia Bate-Ambrus and Amy Omi, Dominican University
Session Description
In his book, How to Be an Antiracist, Ibram X. Kendi covers three major steps to becoming antiracist: "1. Learn what racism is and how it evolved; 2. Become aware of subtle racist ideas you might have been unknowingly supporting and weaken them; 3. Start supporting antiracist rather than racist policies." Many of us, recognizing racial inequity and injustice in our communities, feel called to join in social movements for change. However, this impulse to rally for justice requires an on-going commitment to self-reflection, dialogue across difference, and shared community discernment. In order to organize for social change, we must first confront our own socialization around racist, hetero-normative, ablest ideas, etc. Secondly, from a place of humility and mutuality, we must listen to the needs of the community in order to develop genuine partnerships from which to catalyze actionable and lasting change. This opening session will examine the Antiracist Framework as developed by Kendi and provide participants with opportunities for self-reflection and group dialogue.
Achieving Liberation on Campus and Beyond Academia
Ahriel La'Shawn Fuller and Stephanie Zavala
Session Description
Ahri and Stephanie share stories and inspirations from their experience as activists and community organizers. They recognize that Colleges and Universities often set the stage for social justice because they themselves were introduced to activism through coursework and student engagement initiatives during their time as Undergraduates. Their studies lent insight into how to analyze the society we live in. But academic study isn't enough. We also have to think about what achieving liberation outside of academia looks like. Ahri and Stephanie will share what they've learned on the ground, and in their current careers. Participants in this session will learn what it means to do assessment by listening to the needs of the community, how to effectively utilize social media, explore vulnerability & honesty, and apologetically engage with a wide network of friends and family. This session asks current College and University students to consider this question: is it possible to collectively imagine and work towards a liberated world?
Optional Student Networking Event
Day 2
Participants will reflect on their own involvement in social justice movements and how they can sustain a successful advocacy campaign. Students will hear from organizations that have made a difference in specific communities.
Schedule
Welcome to Day 2
Jessica Hulten, Illinois Holocaust Museum and Education Center
You Cannot Pour from an Empty Cup: Integrating Radical Self-Care as an Advocate and Activist
Jennifer Duffield, Assistant Dean of Students, Elmhurst University
Session Description
Engaging in activism and social justice work is necessary to challenge systemic inequities on local, national, and global scales. It is deeply meaningful and difficult work into which we often bring and notice our energy, emotions, and traumas. In this session, participants will explore why engaging in healing self-care practices is important, review tools and tips for integrating radical self-care into their lives, and identify what those practices can look like for themselves by developing a personal action plan.
Keynote Speakers:
Panel Discussion with the Immigration Law Society
Immigration Law Society Members
Session Description
Each year, 12 students from the The Chicago-Kent Law School Immigration Law Society travels to the largest detention center in the U.S., exclusively for detaining women and children seeking asylum in the United States. At Dilley, TX, students work directly with women and children who are seeking asylum by helping them to prepare for their credible fear interviews and accompanying them to their interview with asylum officers or before immigration judges. After Dilley, students are often left with second-hand trauma as well as a transformative experience.
In this session, four former and current members of the Immigration Law Society will come together for a thought-provoking discussion on their experiences at Dilly, TX, and the importance of their advocacy work helping women and children seeking asylum in the U.S.
Panelists include:
Carolina Solano: Chicago-Kent Alum, Class of 2019
Sebastian Wright Garcia: Currently a 3L at Chicago-Kent, President of the Immigration Law Society, Vice President External of the Hispanic Latino Law Student Association, and Executive Article Editor for Law Review.
Melissa Garcia: Currently a 3L at Chicago-Kent, and Dilley Trip Coordinator for the Immigration Law Society
Debora Medina: Currently a 3L at Chicago-Kent, and Evening Vice-President of the Student Bar Association
Moderator: Tatiana Alonso: Chicago-Kent Alum, Class of 2020
Where Do We Go From Here? Next Steps for Being an Upstander
Panel Discussion with Summit Speakers
Session Description
Join a moderated panel with the facilitators of the Summit to discuss what are our next steps for becoming an Upstander in society. During the session, participants will have the opportunity to ask questions on how to use the tools they learned throughout the past two-days and how they can take action to fight injustice in their communities, nation, or world.
Students will participate in engaging virtual sessions and hear from inspirational speakers who have made a difference in their communities.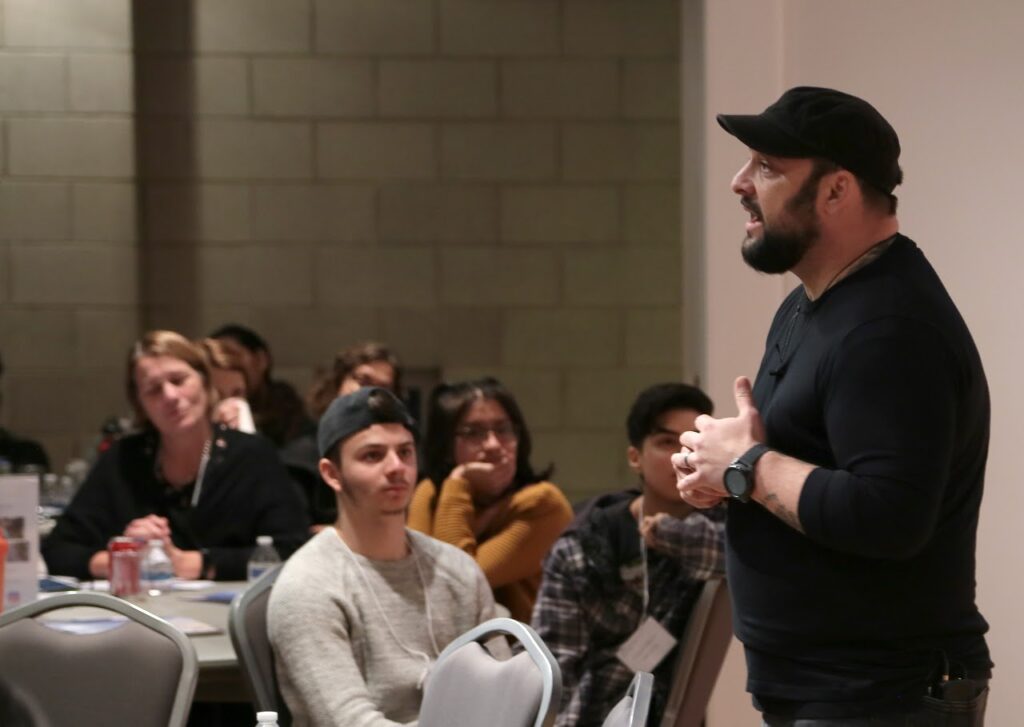 The Speakers
Clint Smith
Clint Smith is a staff writer at The Atlantic and the author of Counting Descent, which won the 2017 Literary Award for Best Poetry Book from the Black Caucus of the American Library Association and was a finalist for an NAACP Image Award. Clint has received fellowships from New America, the Art For Justice Fund, Cave Canem, and the National Science Foundation. His writing has been published in The New Yorker, The New York Times Magazine, Poetry Magazine, The Paris Review and elsewhere. He currently teaches writing and literature at the DC Central Detention Facility. His debut nonfiction book How the Word Is Passed, which explores how different historical sites reckon with—or fail to reckon with—their relationship to the history of slavery, will be published by Little, Brown in 2021. He received his B.A. in English from Davidson College and his Ph.D. in Education from Harvard University.
Dr. Venoncia M. Baté-Ambrus
For over 15 years Dr. Baté-Ambrus has been a leader in the health, human services, education, and non-profit sectors. She has been an active member of several health organizing collaborations involving academia, government, faith and community-based organizations, hospitals, and hospices. Dr. Baté-Ambrus is a Visiting Assistant Professor in Dominican University's Graduate School of Social Work where she specializes in integrated health and diversity, equity, and inclusion. Understanding the need for culturally responsive healthcare, Venoncia has been a longtime champion of Community Health Workers (CHWs). She began her career as a CHW specializing in end-of-life care and since then has been an advisor, advocate, researcher, and educator of CHWs at local, state, regional and national levels. Dr. Baté-Ambrus has authored works on CHWs in various publications. She has served as an American Public Health Association (APHA) Governing Councilor representing the CHW section and served as the CHW policy committee co-chair. Dr. Baté-Ambrus is a co-chair of the Community Health Interest Group of the American Psychological Association's Division 27: Society of Community Research and Action. She has earned a BA in Multicultural Psychology from Northeastern Illinois University (NEIU), a MS in Organizational Leadership from Dominican University, a MA in Pastoral Counseling from Loyola University and a PhD in Community Psychology from National Louis University, as well as several graduate certificates in mediation, conflict resolution, health psychology, health mission leadership, marketing and fundraising. Dr. Baté-Ambrus is a trained in restorative justice and circle keeping and in Truth, Racial Healing and Transformation pedagogy.
Amy Omi
Amy Omi is an Adjunct Professor of Music and University Minister for Liturgy and the Arts at Dominican University in River Forest, Illinois. She is a 2003 alumna of Dominican University with a Master's in Music Education from VanderCook College of Music. As part of the University Ministry Team, she is dedicated to building a more just and humane world by dismantling the false belief in a hierarchy of human value. Her work seeks to enliven the Dominican University Interfaith Community by fostering spiritual development, dialogue across difference, and a shared commitment to the common good. Amy is trained as a Circle Keeper with Precious Blood Ministries in Chicago, whose mission is to "work as agents of reconciliation and healing with those who have been impacted by violence and conflict." She is also trained as a Racial Healing Circle Facilitator through the AAC&U Truth, Racial Healing and Transformation Initiative (TRHT), and serves as a Core Member of Dominican's TRHT Center, which actively works to "resist racial injustice and social inequality on campus and in the communities we serve." A restorative justice approach to Ministry allows Amy to create a brave space among diverse groups seeking to build trust, heal hurt, learn from one another, and celebrate together. Not only is Amy dedicated to educating undergraduate students in the discipline of music, she is deeply committed to cultivating contemplation and prayer within the day-to-day life of the University campus. Through her work as Music Liturgist, she provides students with opportunities to strengthen their skills through public prayer and explore culturally grounded approaches to liturgy and the arts. She has been a supervisor of the student interns in Interfaith Relationship for four years, and is a standing member of the University's Interfaith Cooperation Committee.
Stephanie Zavala-Guzman
Stephanie Zavala-Guzman is an undocumented immigrant from Mexico, raised in the southwest of Chicago. She graduated from Dominican University in 2015 with a Bachelor's in Sociology and Studies of Women and Gender. Stephanie is now on Staff as Program Director for Dominican Volunteers USA, a post-grad service program. She shares DVUSA's vision of a more "just and humane society", rooted in the liberation of Black and Brown communities that continue to be at the mercy of a racist society.
Stephanie shares her story, inspirations, and activism experience as it relates to community organizing and immigration. Stephanie's lived experiences as an undocumented immigrant trying to navigate the higher education system is what encouraged Stephanie to begin organizing, and although her college career lent insight on how to analyze the society that we live in, Stephanie talks about what it looks like to organize outside of an academic setting in order to achieve liberation. It is through an incredible network of friends and family, social media accessibility, vulnerability, and unapologetic honesty, that Stephanie continues to be inspired to reimagine a liberated world achieved through collective work.
Ahriel Fuller
Ahriel Fuller, a 2017 Graduate of Dominican University and Chicago resident, is a dynamic artist and organizer who serves the people with confident ingenuity. Her $$Free.99 Community Store Initiative implements a donation based, mobile and stationary store that provides free essentials to Black residents in under-served communities. Ahri's youth and family service upbringing, coupled with experiential knowledge in crisis intervention, lends to her grassroots-oriented approach to social justice in neighborhoods most impacted by systemic racism.
Immigration Law Society
The Chicago-Kent Law School Immigration Law Society is a student-led organization dedicated to exploring substantive issues involving immigration law as well as the practice of immigration law. In March of 2018, ILS sent the first group of 12 students to Dilley, Texas to volunteer with the CARA ProBono Project at the South Texas Family Residential Center. Dilley is the largest detention center in the U.S. exclusively detaining women and children seeking asylum in the United States. At Dilley, students work directly with women and children who are seeking asylum by helping them to prepare for their credible fear interviews and accompanying them to their interview with asylum officers or before immigration judges. In order to best prepare their detained clients, students ask such women to recount traumatic experiences, which range from gang-related violence, rape, domestic violence, and persecution for political opinion, religion, sexuality, and nationality. The students ability to speak Spanish, and many other languages have been key in their success in helping over 700 women know their rights, feel understood and in many receive positive legal outcomes. ILS members are devoted to ensuring that their work in connection with Dilley continues as long as necessary, sending additional groups of students in January 2019, and most recently January 2020.
Jennifer Duffield
Jenn Duffield is the Assistant Dean of Students and Title IX Coordinator at Elmhurst University. Her engagement as a college student activist led her to work in higher education and student affairs, where she developed professional interests in sexual misconduct prevention, equity and inclusion initiatives, and wellness practices. Jenn is currently pursuing her Ed.D. at University of Wisconsin-La Crosse and focusing her dissertation work on the influence of yoga practice on the professional experiences of student affairs educators who are mothers.
Illinois Holocaust Museum & Education Center
Illinois Holocaust Museum
& Education Center
9603 Woods Drive, Skokie, IL 60077
The mission of the Illinois Holocaust Museum & Education Center is expressed in our founding principle: Remember the Past, Transform the Future. The Museum fulfills its mission through the exhibition, preservation and interpretation of its collections and through education programs and initiatives that foster the promotion of human rights and the elimination of genocide.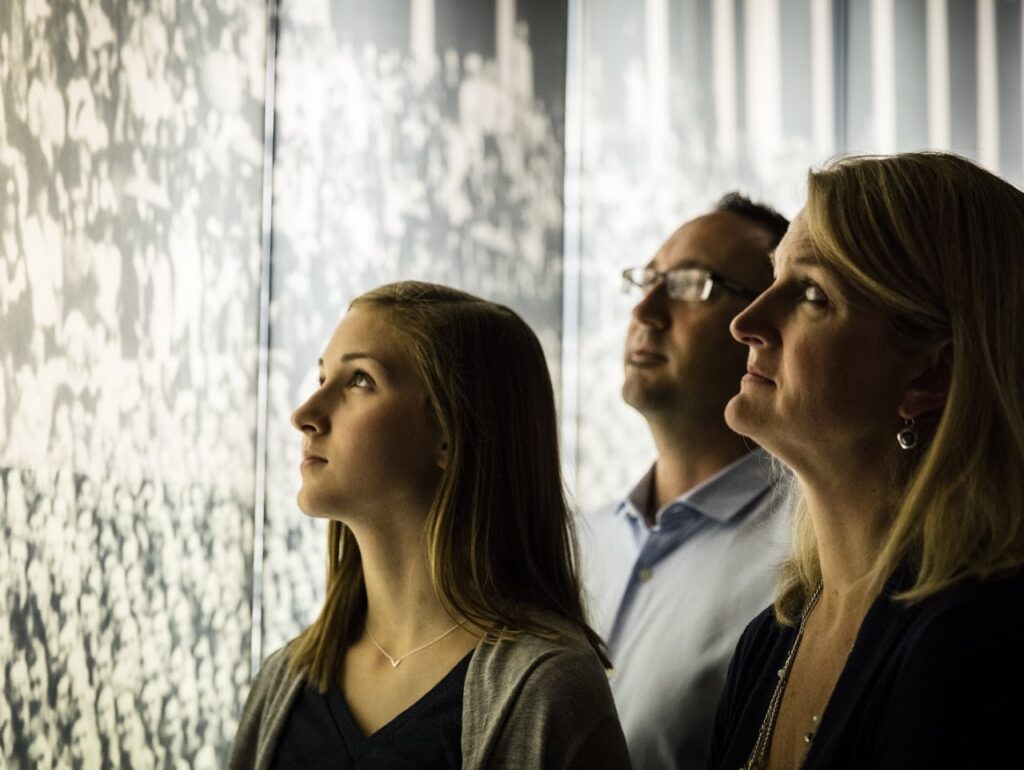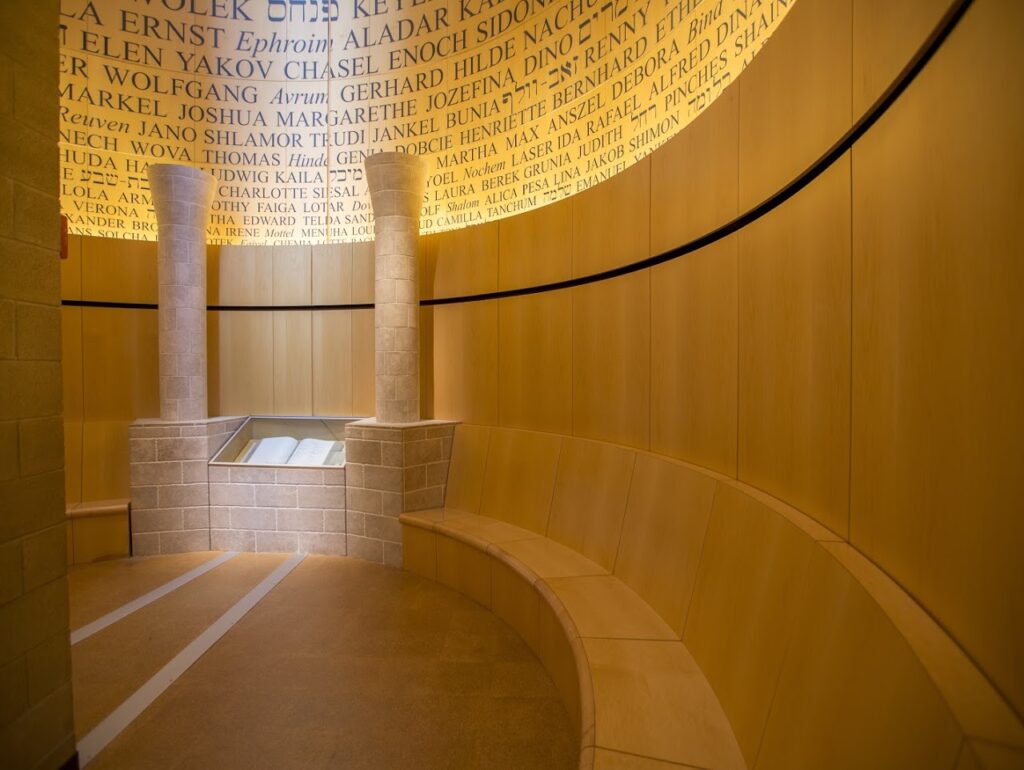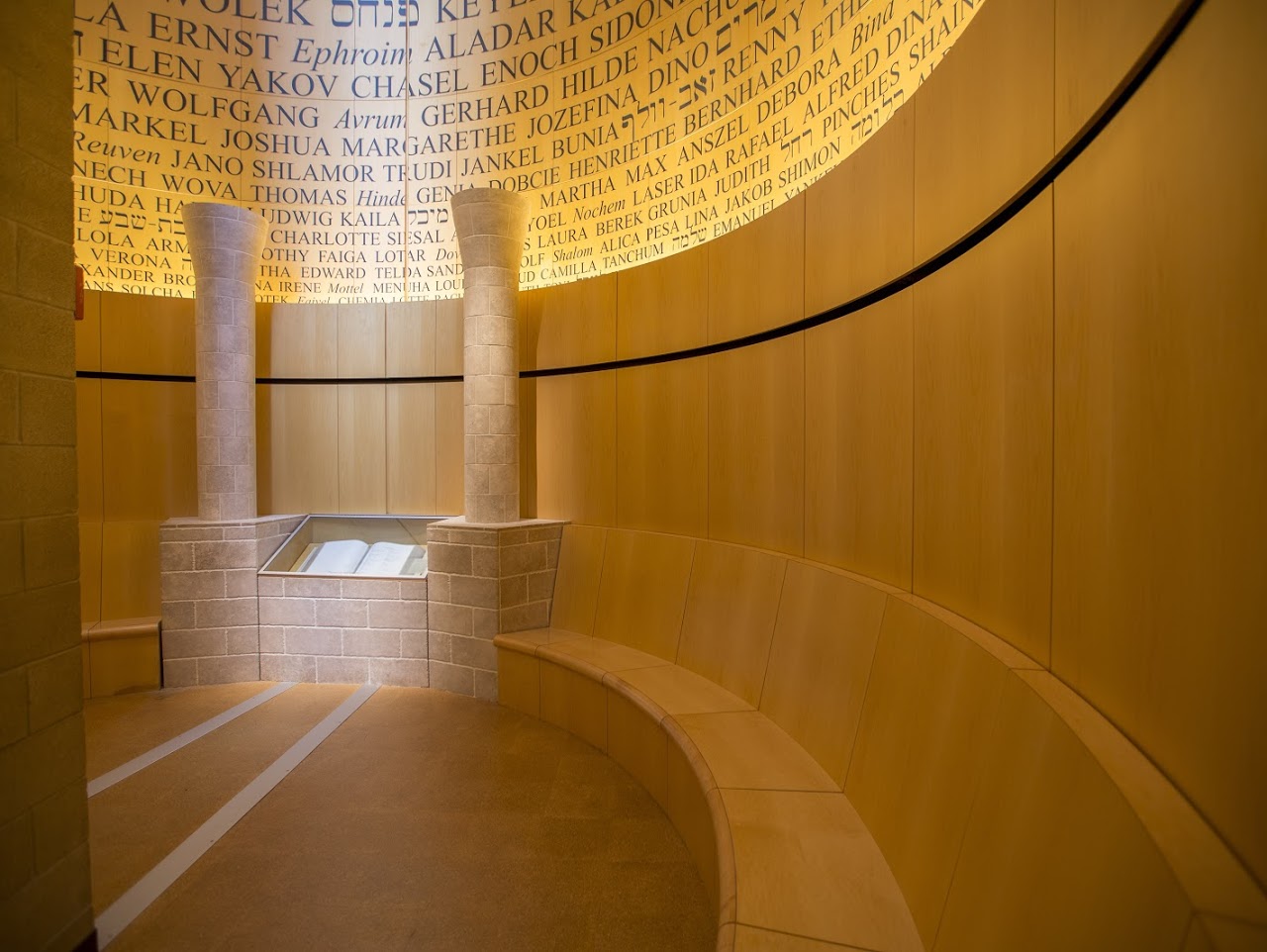 Let us know if you'll be attending!
Free to Register!
EXTENDED DEADLINE
Registration ends on November 5, 2020 at noon. Limited spots available.
Sponsors
The College Leadership Summit is generously supported by the Kennedy Family Foundation, in loving memory of George Kennedy. A survivor of the Holocaust, George shared his story to instill the importance of being an Upstander and taking action on significant issues.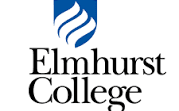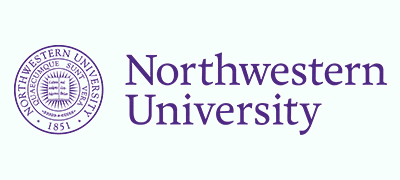 For additional information and questions, please contact Jessica Hulten at Jessica.Hulten@ilhmec.org