Friday, February 9, 2024 | 9:00 AM – 4:00 PM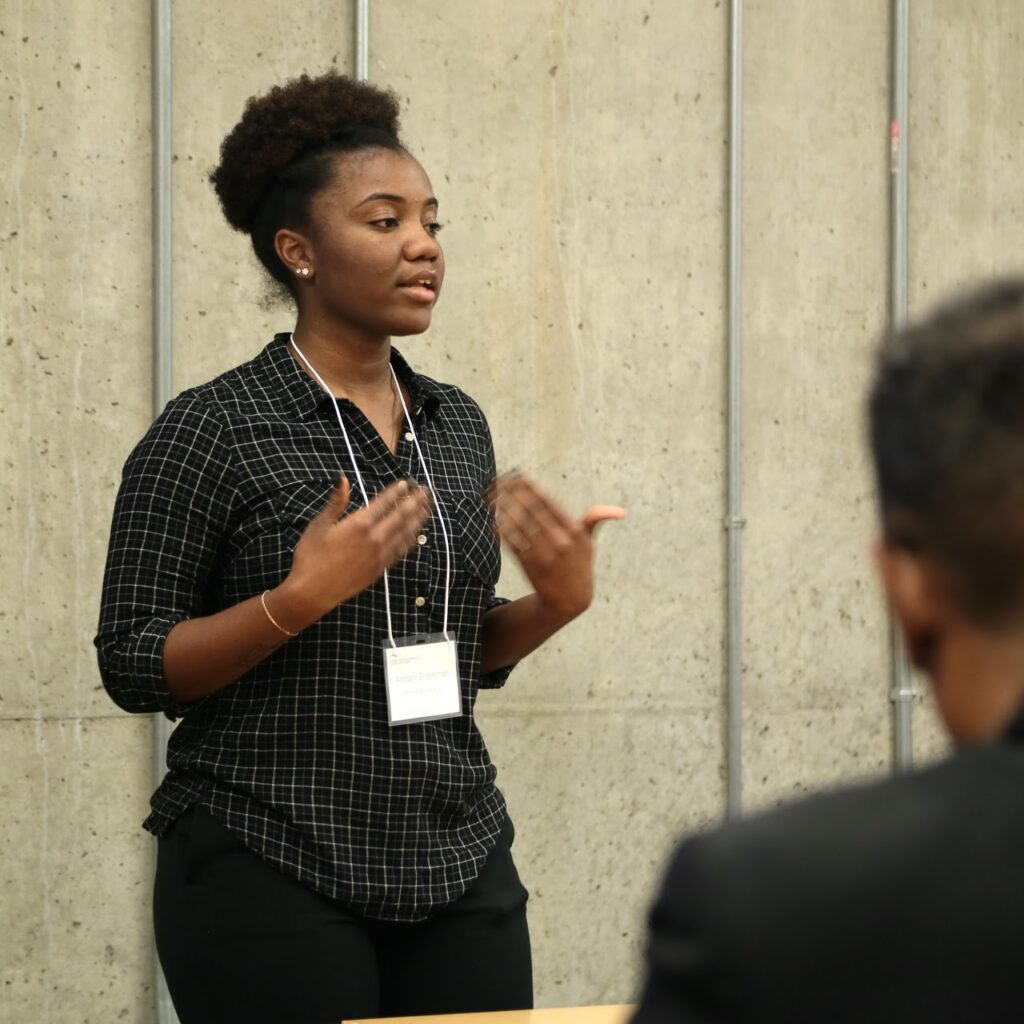 The College Leadership Summit is a free, one-day summit to engage college students in critical reflection on the topics of social justice, human rights, and inclusion.
Students will focus on community building by participating in a variety of breakout sessions throughout the day, reflecting on their responsibility as citizens, and discussing how they can create a positive environment in their communities. Through inspirational keynote speakers and breakout sessions, students will leave with tools to be a leader and an advocate for social justice issues that are important to them.
This year, we are offering ten $200 grants for a student-led initiative on campus Students must attend the entire program and apply. More information will be provided at the Summit.
This program is held at the Illinois Holocaust Museum, 9603 Woods Drive, Skokie, IL 60077
2024 College Leadership Summit Schedule
9:00 – 9:15 | Welcome to IHMEC's College Leadership Summit
Jessica Hulten, Illinois Holocaust Museum & Education Center
9:15 – 10:15 | Breakout Session 1
Choice of options as described below.
10:30 – 11:30 | Breakout Session 2
Choice of options as described below.
11:30 – 12:15 | Lunch
12:30 – 1:30 | Breakout Session 3
Choice of options as described below.
1:45 – 2:45 | Keynote Speaker: Tonika Johnson
2:45 – 3:45 | Networking Session with Cottey College Changemakers
3:45 – 4:00 | Closing Remarks
Breakout Session Options
Confronting Contemporary Antisemitism
Peace Exchange: A Nonviolent Toolbox for Social Justice
Explore creative and powerful examples of how people like you have stood up for people and our planet. You'll learn skills and gain tools that you and your community can use to create nonviolent social change.  We'll examine strategies that movements throughout history have tapped into the creative power of nonviolent action to win human rights, political freedoms, and social change.
Speakers
Tonika Johnson
Tonika Johnson is a photographer, social justice artist and life-long resident of Chicago's south side Englewood neighborhood. Her art explores urban segregation and celebrates the nuanced richness of the Black community, countering media depictions of Chicago's violence. Tonika's work reveals injustices and inequities, past and present, evidenced in the built environment and enshrined in real estate and land use practices, including historic preservation. Her Folded Map Project™ brings residents who live at similar addresses but miles apart on Chicago's racially segregated South and North sides together in conversation about the city's racial and economic divides. Tonika's artistic contributions have gained citywide recognition in the last seven years, including being named a 2017 Chicagoan of the Year by Chicago Magazine, being exhibited at the Museum of Contemporary Art, the Rootwork Gallery in Pilsen, the Chicago Cultural Center, the Harold Washington Library Center and at Loyola University's Museum of Art. She is a 2019 Field Foundation "Leader for a New Chicago" and a Chicago Department of Cultural Affairs and Special Events Cultural Advisory Council member. In 2022, Tonika is the co-founder of the Englewood Arts Collective and Resident Association of Greater Englewood, and she now serves as the Creative Executive Officer of the Folded Map Project™ nonprofit organization. Visit her www.tonikaj.com to learn more.
Henry Cervantes 
Henry Cervantes serves as Manager for The Peace Exchange, a program of Holy Family Ministries which engages youth in leadership training and international travel to study nonviolent social movements. He has trained youth activists from Asia, Africa, the Middle East, and Central and South America. Cervantes has taught courses on nonviolent social change at the Cook County Jail as well as at Stateville Prison.  Due to his work for peace and social change, he is one of 40 Human Rights Defenders featured in the Take A Stand Center at the Illinois Holocaust Museum and Education Center.
Emily Briskman
Emily Briskman is Associate Vice President, JUF Campus Affairs & Executive Director of the Hillels of Illinois. Emily is an expert in informal Jewish and Israel education with 18 years of experience at JUF and Hillel. She built JUF's Israel Education Center into a nationally renowned entity that tracks trends and designs interventions to combat antisemitism in Illinois and around the country. Emily also serves as a consultant and expert panelist, speaking to thousands of people annually about how to combat the rising tide of antisemitism and how young people understand their connections to Jewish identity and Israel.  Outside the office, Emily is a Leadership Greater Chicago Fellow and an Executive Member of the Rubin Community Health Fund.  She is a graduate of the University of Florida with a Bachelor of Arts degree in Political Science.
Emily White
Emily White is the Asst. Vice President Campus Affairs, Executive Director, JUF's Israel Education Center (IEC).  She oversees the IEC's programming and activities for high school and college students across Illinois structured around constructive engagement with Israel.  With an eye toward political trends, Emily strives to create and provide resources for the Jewish community that integrate a global perspective with Jewish values and deep understanding of Israel.  While an undergraduate student at the University of Montana, she was co-founder and President of the university's Hillel.  Emily earned a BA from DePaul in Art Media and Design, as well as an MSW with a certificate in Jewish Communal Leadership from the University of Michigan.
Chicago Votes
Chicago Votes believes in the potential of our generation to use organizing and advocacy to change politics as usual. They utilize these tools to develop the next generation of young leaders in Chicago, bring together young, driven Chicagoans who are ready to get their hands dirty and learn the grassroots basics of our democracy. We're committed to educating, training, and empowering the next generation of Chicagoans and have designed our programs to act as springboards for young leaders to enter the life of political and public service.
Students from Cottey College will each provide an overview of your changemaker project, then work in small groups with attendees to help them brainstorm through the changemaker action project workbook, and help attendees begin to draft their own grant proposal
Let us know if you'll be attending!
Registration is free and ends on Friday, February 2, 2024 at 5:00pm (CDT). Limited spots available.
For additional information and questions, please contact Jessica Hulten at Jessica.Hulten@ilhmec.org.
Illinois Holocaust Museum & Education Center
The mission of Illinois Holocaust Museum & Education Center is expressed in our founding principle: Remember the Past, Transform the Future. The Museum fulfills its mission through the exhibition, preservation, and interpretation of its collections and through education programs and initiatives that foster the promotion of human rights and the elimination of genocide.
Illinois Holocaust Museum & Education Center
9603 Woods Drive, Skokie, IL 60077
847.967.4800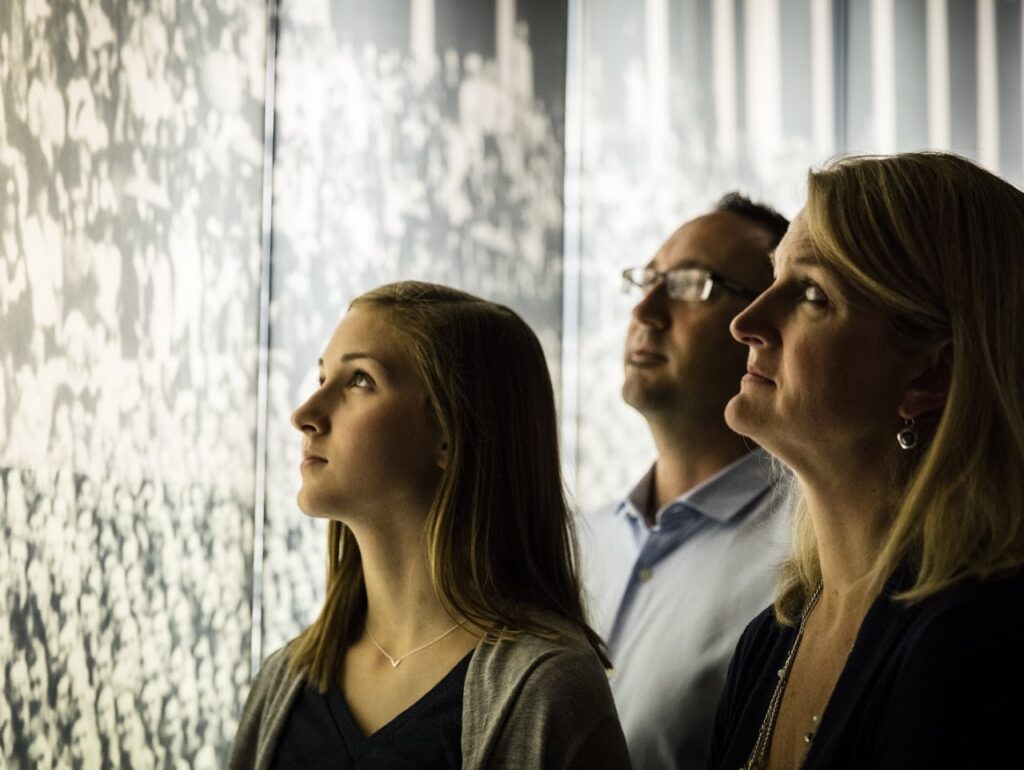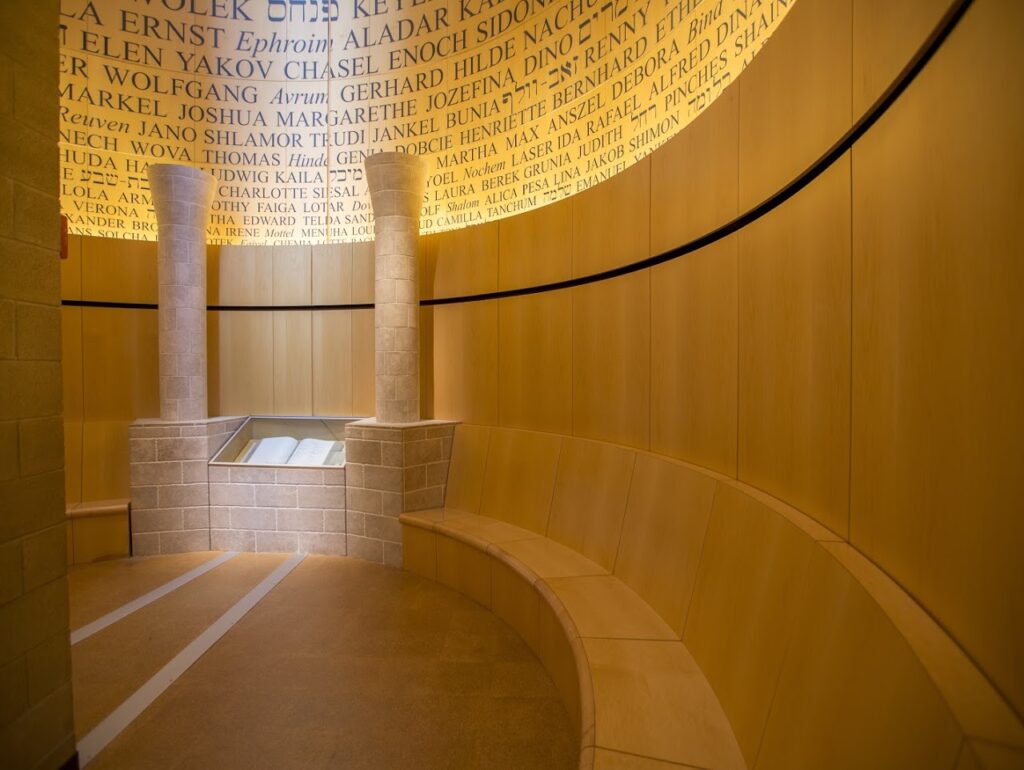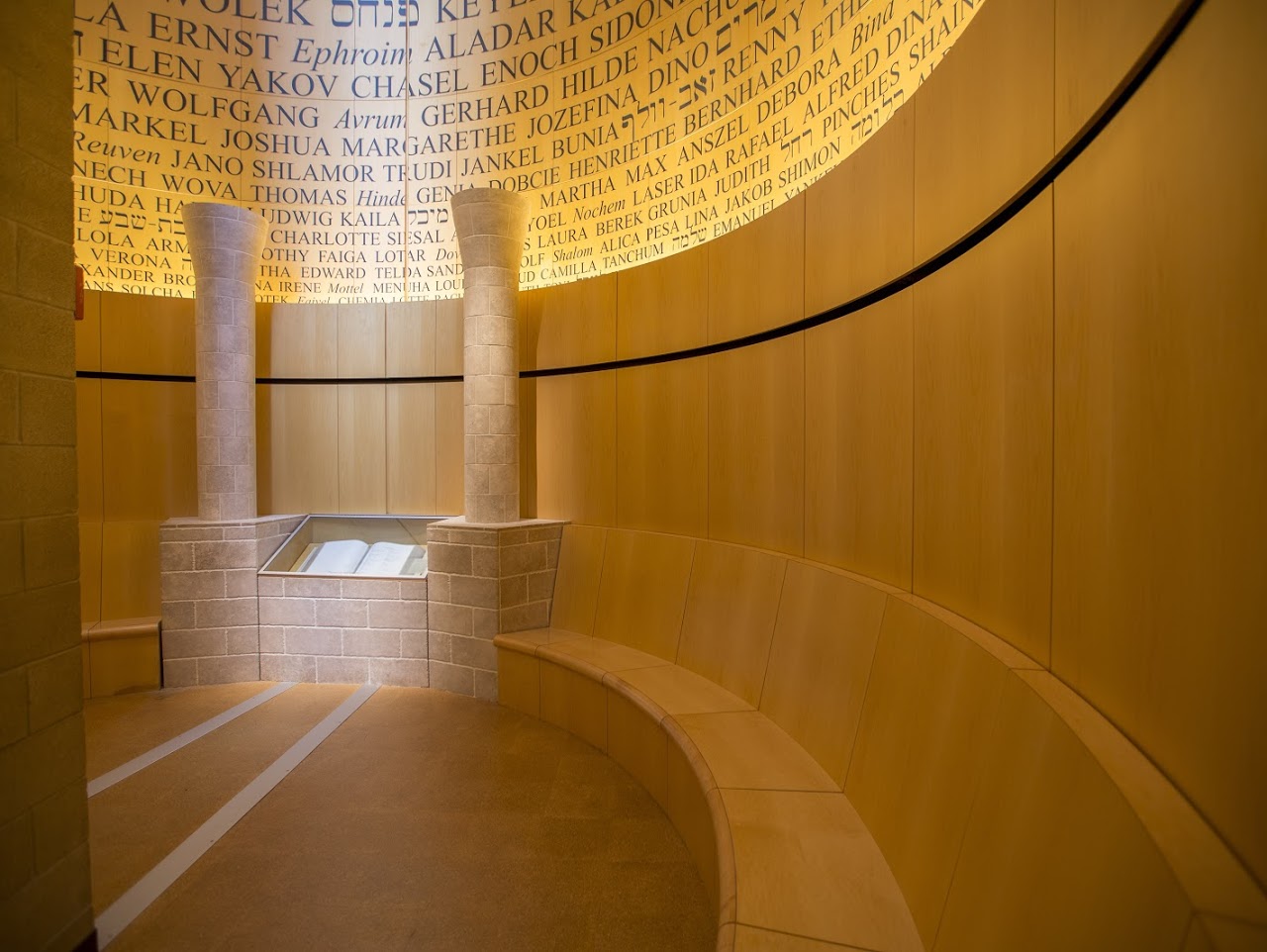 Sponsors
The College Leadership Summit is generously supported by the Kennedy Family Foundation, in loving memory of George Kennedy. A survivor of the Holocaust, George shared his story to instill the importance of being an Upstander and taking action on significant issues.
Community Partners:

Photo credits: David Seide, Chris Strong