Field trip experiences for elementary grades help students build social awareness and skills to demonstrate positive decision-making and responsible behaviors, allowing for a deeper understanding of how core values of respect, compassion, justice, and citizenship can lead to success in school and in life. Pre and post-visit activities allow educators to extend their students' learning.
Stand Up, Speak Out
Currently available as a virtual or on-site experience for grades 3-12. Recommended for grades 3 and 4.
Group size: 10 students minimum, 80 students maximum
Times Offered: Monday – Friday | 9:45 AM, 11:45 AM, 1:45 PM
Tour Length: 2 hours, 15 minutes
Interactive activities empower students to take a personal stand for themselves and on behalf of others. Students will be motivated to take positive action in school, at home, in their neighborhood, and around the world.
This field trip helps students in the following areas:
Social awareness
Positive decision-making skills
Responsible behavior
Core values of respect, compassion, justice, and citizenship
This field trip supports Illinois Priority Learning Standards Social/Emotional Learning.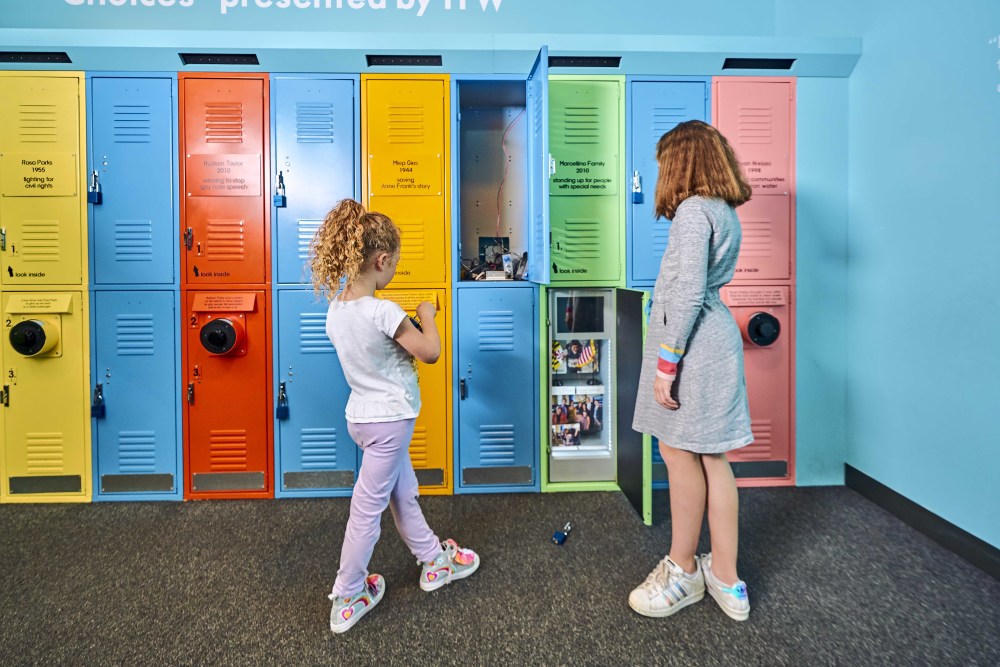 Photo credits: Scott Edwards