*SOLD OUT* Musical Performance: A Night at the Savoy: An Enduring Legacy
Believed to be inspired by the earlier Jewish Vacation Guide, which catalogued hotels that welcomed Jewish travelers, The Green Book was cherished by Black travelers and touring Black musicians: it was a guide to vibrant neighborhoods like New York City's Harlem, Chicago's Bronzeville, and Washington, D.C.'s U Street.
As the Black middle class emerged across America in the early 1920s, widespread automobile ownership opened new opportunities to travel – but Jim Crow laws still posed a threat. Life in this era shifted significantly, forging a system of laws and customs that segregated public spaces and enforced racial inequality. Navigating the injustices of racial segregation was difficult and, at times, dangerous – even for renowned Black artists. Touring was regarded as the hardest part of the job.
Celebrate the works of Black musicians with a Green Book era-inspired performance by Chicago's Emmy-Award winning trumpeter, composer, and educator Orbert Davis and his Jazz Quartet. Sip on a free signature cocktail and dance the night away to classics of the era at this party celebrating the impact and history of The Green Book on American music.
Reservations required. Free to the public.
THIS EVENT HAS SOLD OUT. The program has reached capacity, there are no more tickets available.
Community Partners: Old Town School of Folk Music; Jazz Institute of Chicago
The Negro Motorist Green Book was created by the Smithsonian Institution Traveling Exhibition Service in collaboration with Candacy Taylor and made possible through the generous support of Exxon Mobil Corporation.

Public programming for the exhibition supported by the Smithsonian National Museum of African American History and Culture.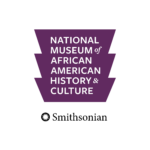 LOCALLY PRESENTED BY:
PRESENTING SPONSORS

Additional Funders
Katherine Gates
Golder Family Foundation
Mark and Lisa Pinsky
Community Partners: Th­e Chicago Crusader; Chicago History Museum; Chicago State University Program in History and Africana Studies; The Links, Inc. North Shore Chapter; Nathalie P. Voorhees Center for Neighborhood and Community Improvement, University of Illinois Chicago; Shorefront Legacy Center