Teachers may lead their students through the galleries without an Illinois Holocaust Museum Docent. A successful learning experience at the Illinois Holocaust Museum requires planning and preparation. Please be sure to review our registration process, tour options, availability, policies, and pricing before registering for your visit.
Docent-led tours receive preference in scheduling tour times and gallery use. The total number of students in the Museum is limited to ensure the best educational experience for everyone. Teacher-led groups must always yield to gallery tours conducted by Museum staff and docents. Here are some things you can do to prepare yourself and your students for a field trip: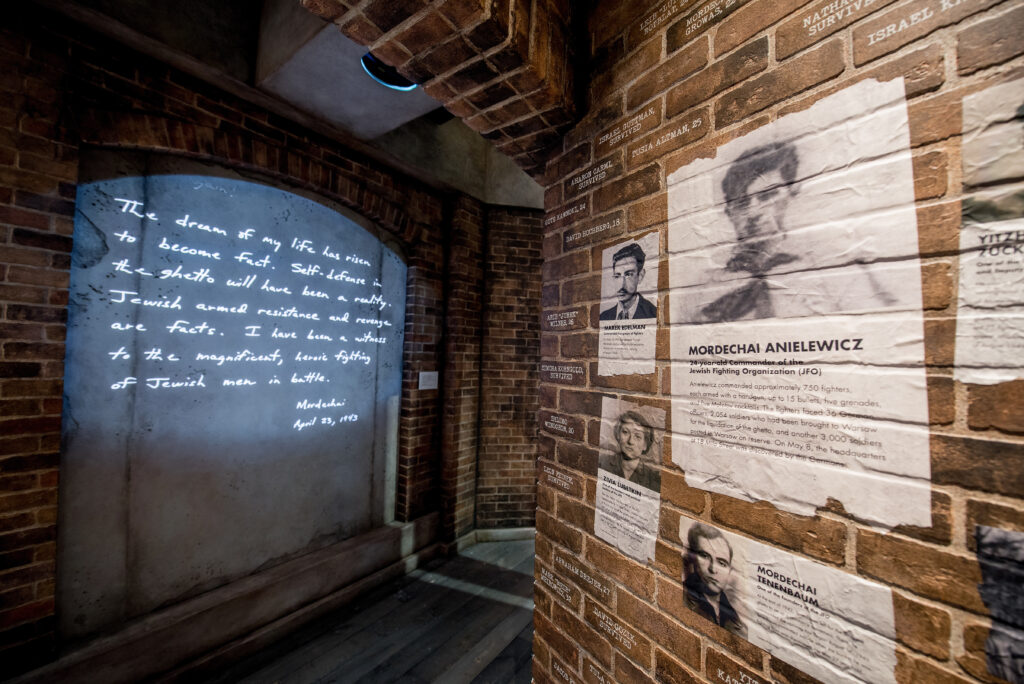 Additional Information
The Museum is open from 10 am through 5 pm, Wednesdays through Sundays. We welcome our last visitors at 4 pm, one hour before closing.
Teacher-led tours are limited to 60 or fewer students, and at least one chaperone per 10 students is required.
Teacher-led tours do not include a Holocaust Survivor Speaker. To request a self-guided experience in the Holographic Theater, please reserve tickets in advance for a scheduled showing. Contact the Field Trips team at 847.967.4848, or email schoolgroups@ilhmec.org.
Teacher-led tours do not include access to lunch rooms.
Photo credits: Scott Edwards