[SOLD OUT] On-site Theatrical Presentation : "The Green Book" Stage Reading
SOLD OUT!! ON-SITE: Illinois Holocaust Museum, 9603 Woods Drive, Skokie, IL 60077
Join us for a live staged reading of Calvin Alexander Ramsey's award-winning play, The Green Book. Ramsey's work brings the Green Book back into public consciousness through this play and through the children's book, "Ruth and the Green Book," which inspired the Academy Award-winning film.
Directed by David Y. Chack, The Green Book centers on an African American family who opens their home to Black travelers throughout the United States. Unexpectedly, a Jewish Holocaust survivor arrives, unveiling the commonalities of Jewish and Black experiences. 
This program has reached capacity. There are no additional tickets available.
Sponsored by Illinois Holocaust Museum & Education Center.
Sponsored in part by The African American Museum for the Performing Arts.
The Negro Motorist Green Book was created by the Smithsonian Institution Traveling Exhibition Service in collaboration with Candacy Taylor and made possible through the generous support of Exxon Mobil Corporation.

Public programming for the exhibition supported by the Smithsonian National Museum of African American History and Culture.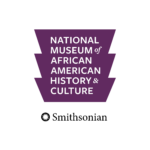 LOCALLY PRESENTED BY:
PRESENTING SPONSORS

Additional Funders
Katherine Gates
Golder Family Foundation
Mark and Lisa Pinsky
Community Partners: Th­e Chicago Crusader; Chicago History Museum; Chicago State University Program in History and Africana Studies; The Links, Inc. North Shore Chapter; Nathalie P. Voorhees Center for Neighborhood and Community Improvement, University of Illinois Chicago; Shorefront Legacy Center