Below is information about our 2021 5th-6th Grade Student Leadership Day. Stay tuned for information on 2022!
---
Join us for an inspiring day as students work together to build leadership skills and encourage community-building, critical thinking, and social justice. We invite you to nominate up to ten of your 5th – 6th grade students to participate in this powerful day. There is no cost for students to participate. Please note, this program will be virtual and held on zoom.
Our intensive Stand Up! Student Leadership Day programming engages students in 5th – 6th grades with captivating, world-class Upstander speakers, interactive programs, and the opportunity to create an action plan to take back to their school. Student Leadership Day inspires the change-makers to build leadership skills, explore their role as citizens, and develop a deeper understanding of civil and human rights issues. Students return to their communities with the tools and drive to promote acceptance and understanding.
Keynote Speaker: Derek Rhodes
Derek Rhodes is passionate about building community, inspiring others, and redefining success for young adults and future leaders.
A deeply empathetic individual, Derek Rhodes is someone who understands just how powerful people are and how untapped their potential to change world might be. As a White House intern under President Obama, Derek learned how to unleash his inner power and how to use storytelling to encourage others to do the same.
His 2016 children's book, Jimmy for the City, not only strives to teach children about local politics, but also amplifies the messages Derek teaches in his speeches to students around the world: believe in your dreams, rise above obstacles, create opportunities for others, and most of all, communicate your authentic feelings to the world.
Determined to use his experiences as a platform to lift up others, Derek has made access, equality, and opportunity pillars of both his professional and personal life. He has held roles at the United States Department of Justice, The White House, and The Obama Foundation. He works full-time in Miami, FL and is a graduate of Duke University, where he majored in Public Policy Studies and Political Science.
Participating schools will each receive a copy of Jimmy for the City.
Participating schools will be invited to apply for a "seed money" grant to help fund materials needed to carry out their action plan. Application guidelines will be provided to participating schools in late February.
How to Nominate a Student
For more information, or to nominate up to eight of your 5th or 6th grade students, submit your letter via email to education@ilhmec.org from your school email address. The deadline to nominate is Thursday, February 18, 2021. Space is limited. Nominations will be accepted in the order in which they are received. Please note, this program will be virtual and held on zoom.
Nomination Guidelines
Students in grades 5-6 in accredited schools or homeschools are eligible to participate.
Students should have a sincere interest in enhancing their knowledge of the Holocaust, genocide, and/or human rights issues.
Students should have shown an interest in leadership at school or in their communities, or have shown an interest in creating social awareness. Schools are particularly encouraged to nominate students who are not yet leaders in their schools, but who have the potential to be. Suggested nomination criteria available by request.
Students should be willing to actively participate in discussion and activities, meet new people and become student ambassadors for the Illinois Holocaust Museum when they return to school or their respective communities.
Students must participate in the entire program, 11:30am – 2:00pm CT
A teacher or administrator must participate along with the students so that there is follow-through back at the school site. (Limit 2 teachers/chaperones per school.)
Nomination Letter Instructions
As the nominating teacher, complete the nomination form nominating up to 10 students who you feel best exemplify the above guidelines. The nominations should include a clear explanation of why you feel the nominated students should participate in the program. Schools are encouraged to nominate non-traditional student leaders who may particularly benefit from this opportunity.
Please note:
A maximum of 10 students per school are permitted. Please consult with your colleagues before submitting your nominations.
Student Leadership Day nominations should be submitted using this form by Thursday, February 18, 2021.
Space is limited. Nominations will be accepted in the order in which they are received.
Presenting Sponsor of Student Leadership Days: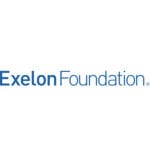 Education Services are supported with generous grants from: Paul M. Angell Family Foundation; Bank of America, The Bill Bass Foundation; Dr. Scholl Foundation; Leah Gutman Education Fund; Max and Sunny Howard Memorial Foundation, Niles Township Government; PNC; Regions Bank, Charles & M.R. Shapiro Foundation; State Farm, Steans Family Foundation, Women's Leadership Committee of the Illinois Holocaust Museum.
Additional endowment support is provided by: The Mayor Richard M. and Maggie C. Daley Education Fund; The Harvey L. Miller Family Foundation Program Endowment Fund; Moselle Mintz Schwartz Education Fund; Barney & Anita Sidler Educational Endowment; Teachers Educational Endowment Fund
Photo credits: Robert F. Kusel